');mask-image:url('data:image/svg+xml;utf8,');mask-mode:alpha;-webkit-mask-repeat:no-repeat;mask-repeat:no-repeat;-webkit-mask-size:contain;mask-size:contain;-webkit-mask-position:center;mask-position:center;border-radius:0}}.wp-block-latest-comments__comment{line-height:1.1;list-style:none;margin-bottom:1em}.has-avatars .wp-block-latest-comments__comment{min-height:2.25em;list-style:none}.has-avatars .wp-block-latest-comments__comment .wp-block-latest-comments__comment-excerpt,.has-avatars .wp-block-latest-comments__comment .wp-block-latest-comments__comment-meta{margin-left:3.25em}.has-dates .wp-block-latest-comments__comment,.has-excerpts .wp-block-latest-comments__comment{line-height:1.5}.wp-block-latest-comments__comment-excerpt p{font-size:.875em;line-height:1.8;margin:.36em 0 1.4em}.wp-block-latest-comments__comment-date{display:block;font-size:.75em}.wp-block-latest-comments .avatar,.wp-block-latest-comments__comment-avatar{border-radius:1.5em;display:block;float:left;height:2.5em;margin-right:.75em;width:2.5em}.wp-block-latest-posts.alignleft{margin-right:2em}.wp-block-latest-posts.alignright{margin-left:2em}.wp-block-latest-posts.wp-block-latest-posts__list{list-style:none}.wp-block-latest-posts.wp-block-latest-posts__list li{clear:both}.wp-block-latest-posts.is-grid{display:flex;flex-wrap:wrap;padding:0}.wp-block-latest-posts.is-grid li{margin:0 1.25em 1.25em 0;width:100%}@media (min-width:600px){.wp-block-latest-posts.columns-2 li{width:calc(50% - .625em)}.wp-block-latest-posts.columns-2 li:nth-child(2n){margin-right:0}.wp-block-latest-posts.columns-3 li{width:calc(33.33333% - .83333em)}.wp-block-latest-posts.columns-3 li:nth-child(3n){margin-right:0}.wp-block-latest-posts.columns-4 li{width:calc(25% - .9375em)}.wp-block-latest-posts.columns-4 li:nth-child(4n){margin-right:0}.wp-block-latest-posts.columns-5 li{width:calc(20% - 1em)}.wp-block-latest-posts.columns-5 li:nth-child(5n){margin-right:0}.wp-block-latest-posts.columns-6 li{width:calc(16.66667% - 1.04167em)}.wp-block-latest-posts.columns-6 li:nth-child(6n){margin-right:0}}.wp-block-latest-posts__post-author,.wp-block-latest-posts__post-date{display:block;color:#555;font-size:.8125em}.wp-block-latest-posts__post-excerpt{margin-top:.5em;margin-bottom:1em}.wp-block-latest-posts__featured-image a{display:inline-block}.wp-block-latest-posts__featured-image img{height:auto;width:auto}.wp-block-latest-posts__featured-image.alignleft{margin-right:1em}.wp-block-latest-posts__featured-image.alignright{margin-left:1em}.wp-block-latest-posts__featured-image.aligncenter{margin-bottom:1em;text-align:center}.block-editor-image-alignment-control__row .components-base-control__field{display:flex;justify-content:space-between;align-items:center}.block-editor-image-alignment-control__row .components-base-control__field .components-base-control__label{margin-bottom:0}ol.has-background,ul.has-background{padding:1.25em 2.375em}.wp-block-media-text{ /*!rtl:begin:ignore*/direction:ltr; /*!rtl:end:ignore*/display:-ms-grid;display:grid;-ms-grid-columns:50% 1fr;grid-template-columns:50% 1fr;-ms-grid-rows:auto;grid-template-rows:auto}.wp-block-media-text.has-media-on-the-right{-ms-grid-columns:1fr 50%;grid-template-columns:1fr 50%}.wp-block-media-text.is-vertically-aligned-top .wp-block-media-text__content,.wp-block-media-text.is-vertically-aligned-top .wp-block-media-text__media{-ms-grid-row-align:start;align-self:start}.wp-block-media-text.is-vertically-aligned-center .wp-block-media-text__content,.wp-block-media-text.is-vertically-aligned-center .wp-block-media-text__media,.wp-block-media-text .wp-block-media-text__content,.wp-block-media-text .wp-block-media-text__media{-ms-grid-row-align:center;align-self:center}.wp-block-media-text.is-vertically-aligned-bottom .wp-block-media-text__content,.wp-block-media-text.is-vertically-aligned-bottom .wp-block-media-text__media{-ms-grid-row-align:end;align-self:end}.wp-block-media-text .wp-block-media-text__media{ /*!rtl:begin:ignore*/-ms-grid-column:1;grid-column:1;-ms-grid-row:1;grid-row:1; /*!rtl:end:ignore*/margin:0}.wp-block-media-text .wp-block-media-text__content{direction:ltr; /*!rtl:begin:ignore*/-ms-grid-column:2;grid-column:2;-ms-grid-row:1;grid-row:1; /*!rtl:end:ignore*/padding:0 8%;word-break:break-word}.wp-block-media-text.has-media-on-the-right .wp-block-media-text__media{ /*!rtl:begin:ignore*/-ms-grid-column:2;grid-column:2;-ms-grid-row:1;grid-row:1 /*!rtl:end:ignore*/}.wp-block-media-text.has-media-on-the-right .wp-block-media-text__content{ /*!rtl:begin:ignore*/-ms-grid-column:1;grid-column:1;-ms-grid-row:1;grid-row:1 /*!rtl:end:ignore*/}.wp-block-media-text__media img,.wp-block-media-text__media video{max-width:unset;width:100%;vertical-align:middle}.wp-block-media-text.is-image-fill .wp-block-media-text__media{height:100%;min-height:250px;background-size:cover}.wp-block-media-text.is-image-fill .wp-block-media-text__media>a{display:block;height:100%}.wp-block-media-text.is-image-fill .wp-block-media-text__media img{position:absolute;width:1px;height:1px;padding:0;margin:-1px;overflow:hidden;clip:rect(0,0,0,0);border:0}@media (max-width:600px){.wp-block-media-text.is-stacked-on-mobile{-ms-grid-columns:100%!important;grid-template-columns:100%!important}.wp-block-media-text.is-stacked-on-mobile .wp-block-media-text__media{-ms-grid-column:1;grid-column:1;-ms-grid-row:1;grid-row:1}.wp-block-media-text.is-stacked-on-mobile .wp-block-media-text__content{-ms-grid-column:1;grid-column:1;-ms-grid-row:2;grid-row:2}}.wp-block-navigation:not(.has-background) .wp-block-navigation__container .wp-block-navigation__container{color:#1e1e1e;background-color:#fff;min-width:200px}.items-justified-left>ul{justify-content:flex-start}.items-justified-center>ul{justify-content:center}.items-justified-right>ul{justify-content:flex-end}.items-justified-space-between>ul{justify-content:space-between}.wp-block-navigation-link{display:flex;align-items:center;position:relative;margin:0}.wp-block-navigation-link .wp-block-navigation__container:empty{display:none}.wp-block-navigation__container{list-style:none;margin:0;padding-left:0;display:flex;flex-wrap:wrap}.is-vertical .wp-block-navigation__container{display:block}.has-child>.wp-block-navigation-link__content{padding-right:.5em}.has-child .wp-block-navigation__container{border:1px solid rgba(0,0,0,.15);background-color:inherit;color:inherit;position:absolute;left:0;top:100%;width:-webkit-fit-content;width:-moz-fit-content;width:fit-content;z-index:2;opacity:0;transition:opacity .1s linear;visibility:hidden}.has-child .wp-block-navigation__container>.wp-block-navigation-link>.wp-block-navigation-link__content{flex-grow:1}.has-child .wp-block-navigation__container>.wp-block-navigation-link>.wp-block-navigation-link__submenu-icon{padding-right:.5em}@media (min-width:782px){.has-child .wp-block-navigation__container{left:1.5em}.has-child .wp-block-navigation__container .wp-block-navigation__container{left:100%;top:-1px}.has-child .wp-block-navigation__container .wp-block-navigation__container:before{content:"";position:absolute;right:100%;height:100%;display:block;width:.5em;background:transparent}.has-child .wp-block-navigation__container .wp-block-navigation-link__submenu-icon svg{transform:rotate(0)}}.has-child:hover{cursor:pointer}.has-child:hover>.wp-block-navigation__container{visibility:visible;opacity:1;display:flex;flex-direction:column}.has-child:focus-within{cursor:pointer}.has-child:focus-within>.wp-block-navigation__container{visibility:visible;opacity:1;display:flex;flex-direction:column}.wp-block-navigation[style*=text-decoration] .wp-block-navigation-link,.wp-block-navigation[style*=text-decoration] .wp-block-navigation-link__content,.wp-block-navigation[style*=text-decoration] .wp-block-navigation-link__content:active,.wp-block-navigation[style*=text-decoration] .wp-block-navigation-link__content:focus,.wp-block-navigation[style*=text-decoration] .wp-block-navigation__container{text-decoration:inherit}.wp-block-navigation:not([style*=text-decoration]) .wp-block-navigation-link__content,.wp-block-navigation:not([style*=text-decoration]) .wp-block-navigation-link__content:active,.wp-block-navigation:not([style*=text-decoration]) .wp-block-navigation-link__content:focus{text-decoration:none}.wp-block-navigation-link__content{color:inherit;padding:.5em 1em}.wp-block-navigation-link__content+.wp-block-navigation-link__content{padding-top:0}.has-text-color .wp-block-navigation-link__content{color:inherit}.wp-block-navigation-link__label{word-break:normal;overflow-wrap:break-word}.wp-block-navigation-link__submenu-icon{height:inherit;padding:.375em 1em .375em 0}.wp-block-navigation-link__submenu-icon svg{fill:currentColor}@media (min-width:782px){.wp-block-navigation-link__submenu-icon svg{transform:rotate(90deg)}}.is-small-text{font-size:.875em}.is-regular-text{font-size:1em}.is-large-text{font-size:2.25em}.is-larger-text{font-size:3em}.has-drop-cap:not(:focus):first-letter{float:left;font-size:8.4em;line-height:.68;font-weight:100;margin:.05em .1em 0 0;text-transform:uppercase;font-style:normal}p.has-background{padding:1.25em 2.375em}p.has-text-color a{color:inherit}.wp-block-post-author{display:flex;flex-wrap:wrap}.wp-block-post-author__byline{width:100%;margin-top:0;margin-bottom:0;font-size:.5em}.wp-block-post-author__avatar{margin-right:1em}.wp-block-post-author__bio{margin-bottom:.7em;font-size:.7em}.wp-block-post-author__content{flex-grow:1;flex-basis:0}.wp-block-post-author__name{font-weight:700;margin:0}.wp-block-post-comments-form input[type=submit]{color:#fff;background-color:#32373c;border:none;border-radius:1.55em;box-shadow:none;cursor:pointer;display:inline-block;font-size:1.125em;padding:.667em 1.333em;text-align:center;text-decoration:none;overflow-wrap:break-word}.wp-block-post-comments-form input[type=submit]:active,.wp-block-post-comments-form input[type=submit]:focus,.wp-block-post-comments-form input[type=submit]:hover,.wp-block-post-comments-form input[type=submit]:visited{color:#fff}.wp-block-preformatted{white-space:pre-wrap}.wp-block-pullquote{padding:3em 0;margin-left:0;margin-right:0;text-align:center}.wp-block-pullquote.alignleft,.wp-block-pullquote.alignright{max-width:420px}.wp-block-pullquote.alignleft p,.wp-block-pullquote.alignright p{font-size:1.25em}.wp-block-pullquote p{font-size:1.75em;line-height:1.6}.wp-block-pullquote cite,.wp-block-pullquote footer{position:relative}.wp-block-pullquote .has-text-color a{color:inherit}.wp-block-pullquote:not(.is-style-solid-color){background:none}.wp-block-pullquote.is-style-solid-color{border:none}.wp-block-pullquote.is-style-solid-color blockquote{margin-left:auto;margin-right:auto;text-align:left;max-width:60%}.wp-block-pullquote.is-style-solid-color blockquote p{margin-top:0;margin-bottom:0;font-size:2em}.wp-block-pullquote.is-style-solid-color blockquote cite{text-transform:none;font-style:normal}.wp-block-pullquote cite{color:inherit}.wp-block-query-loop{max-width:100%;list-style:none;padding:0}.wp-block-query-loop li{clear:both}.wp-block-query-loop.is-flex-container{flex-direction:row;display:flex;flex-wrap:wrap}.wp-block-query-loop.is-flex-container li{margin:0 0 1.25em;width:100%}@media (min-width:600px){.wp-block-query-loop.is-flex-container li{margin-right:1.25em}.wp-block-query-loop.is-flex-container.is-flex-container.columns-2>li{width:calc(50% - .625em)}.wp-block-query-loop.is-flex-container.is-flex-container.columns-2>li:nth-child(2n){margin-right:0}.wp-block-query-loop.is-flex-container.is-flex-container.columns-3>li{width:calc(33.33333% - .83333em)}.wp-block-query-loop.is-flex-container.is-flex-container.columns-3>li:nth-child(3n){margin-right:0}.wp-block-query-loop.is-flex-container.is-flex-container.columns-4>li{width:calc(25% - .9375em)}.wp-block-query-loop.is-flex-container.is-flex-container.columns-4>li:nth-child(4n){margin-right:0}.wp-block-query-loop.is-flex-container.is-flex-container.columns-5>li{width:calc(20% - 1em)}.wp-block-query-loop.is-flex-container.is-flex-container.columns-5>li:nth-child(5n){margin-right:0}.wp-block-query-loop.is-flex-container.is-flex-container.columns-6>li{width:calc(16.66667% - 1.04167em)}.wp-block-query-loop.is-flex-container.is-flex-container.columns-6>li:nth-child(6n){margin-right:0}}.wp-block-query-pagination{display:flex;flex-direction:row;flex-wrap:wrap}.wp-block-query-pagination>.wp-block-query-pagination-next,.wp-block-query-pagination>.wp-block-query-pagination-numbers,.wp-block-query-pagination>.wp-block-query-pagination-previous{display:inline-block;margin-right:.5em;margin-bottom:.5em}.wp-block-query-pagination>.wp-block-query-pagination-next:last-child,.wp-block-query-pagination>.wp-block-query-pagination-numbers:last-child,.wp-block-query-pagination>.wp-block-query-pagination-previous:last-child{margin-right:0}.wp-block-quote.is-large,.wp-block-quote.is-style-large{margin-bottom:1em;padding:0 1em}.wp-block-quote.is-large p,.wp-block-quote.is-style-large p{font-size:1.5em;font-style:italic;line-height:1.6}.wp-block-quote.is-large cite,.wp-block-quote.is-large footer,.wp-block-quote.is-style-large cite,.wp-block-quote.is-style-large footer{font-size:1.125em;text-align:right}.wp-block-rss.wp-block-rss{box-sizing:border-box}.wp-block-rss.alignleft{margin-right:2em}.wp-block-rss.alignright{margin-left:2em}.wp-block-rss.is-grid{display:flex;flex-wrap:wrap;padding:0;list-style:none}.wp-block-rss.is-grid li{margin:0 1em 1em 0;width:100%}@media (min-width:600px){.wp-block-rss.columns-2 li{width:calc(50% - 1em)}.wp-block-rss.columns-3 li{width:calc(33.33333% - 1em)}.wp-block-rss.columns-4 li{width:calc(25% - 1em)}.wp-block-rss.columns-5 li{width:calc(20% - 1em)}.wp-block-rss.columns-6 li{width:calc(16.66667% - 1em)}}.wp-block-rss__item-author,.wp-block-rss__item-publish-date{display:block;color:#555;font-size:.8125em}.wp-block-search .wp-block-search__button{background:#f7f7f7;border:1px solid #ccc;padding:.375em .625em;color:#32373c;margin-left:.625em;word-break:normal}.wp-block-search .wp-block-search__button.has-icon{line-height:0}.wp-block-search .wp-block-search__button svg{min-width:1.5em;min-height:1.5em}.wp-block-search .wp-block-search__inside-wrapper{display:flex;flex:auto;flex-wrap:nowrap;max-width:100%}.wp-block-search .wp-block-search__label{width:100%}.wp-block-search .wp-block-search__input{flex-grow:1;min-width:3em;border:1px solid #949494}.wp-block-search.wp-block-search__button-only .wp-block-search__button{margin-left:0}.wp-block-search.wp-block-search__button-inside .wp-block-search__inside-wrapper{padding:4px;border:1px solid #949494}.wp-block-search.wp-block-search__button-inside .wp-block-search__inside-wrapper .wp-block-search__input{border-radius:0;border:none;padding:0 0 0 .25em}.wp-block-search.wp-block-search__button-inside .wp-block-search__inside-wrapper .wp-block-search__input:focus{outline:none}.wp-block-search.wp-block-search__button-inside .wp-block-search__inside-wrapper .wp-block-search__button{padding:.125em .5em}.wp-block-separator.is-style-wide{border-bottom-width:1px}.wp-block-separator.is-style-dots{background:none!important;border:none;text-align:center;max-width:none;line-height:1;height:auto}.wp-block-separator.is-style-dots:before{content:"···";color:currentColor;font-size:1.5em;letter-spacing:2em;padding-left:2em;font-family:serif}.wp-block-custom-logo{line-height:0}.wp-block-custom-logo .aligncenter{display:table}.wp-block-custom-logo.is-style-rounded img{border-radius:9999px}.wp-block-social-links{display:flex;flex-wrap:wrap;justify-content:flex-start;padding-left:0;padding-right:0;text-indent:0;margin-left:0}.wp-block-social-links .wp-social-link a,.wp-block-social-links .wp-social-link a:hover{text-decoration:none;border-bottom:0;box-shadow:none}.wp-block-social-links .wp-social-link.wp-social-link.wp-social-link{margin:4px 8px 4px 0}.wp-block-social-links .wp-social-link a{padding:.25em}.wp-block-social-links .wp-social-link svg{width:1em;height:1em}.wp-block-social-links.has-small-icon-size{font-size:16px}.wp-block-social-links,.wp-block-social-links.has-normal-icon-size{font-size:24px}.wp-block-social-links.has-large-icon-size{font-size:36px}.wp-block-social-links.has-huge-icon-size{font-size:48px}.wp-block-social-links.aligncenter{justify-content:center;display:flex}.wp-block-social-links.alignright{justify-content:flex-end}.wp-social-link{display:block;border-radius:9999px;transition:transform .1s ease;height:auto}@media (prefers-reduced-motion:reduce){.wp-social-link{transition-duration:0s}}.wp-social-link a{display:block;line-height:0;transition:transform .1s ease}.wp-social-link a,.wp-social-link a:active,.wp-social-link a:hover,.wp-social-link a:visited,.wp-social-link svg{color:currentColor;fill:currentColor}.wp-social-link:hover{transform:scale(1.1)}.wp-block-social-links:not(.is-style-logos-only) .wp-social-link{background-color:#f0f0f0;color:#444}.wp-block-social-links:not(.is-style-logos-only) .wp-social-link-amazon{background-color:#f90;color:#fff}.wp-block-social-links:not(.is-style-logos-only) .wp-social-link-bandcamp{background-color:#1ea0c3;color:#fff}.wp-block-social-links:not(.is-style-logos-only) .wp-social-link-behance{background-color:#0757fe;color:#fff}.wp-block-social-links:not(.is-style-logos-only) .wp-social-link-codepen{background-color:#1e1f26;color:#fff}.wp-block-social-links:not(.is-style-logos-only) .wp-social-link-deviantart{background-color:#02e49b;color:#fff}.wp-block-social-links:not(.is-style-logos-only) .wp-social-link-dribbble{background-color:#e94c89;color:#fff}.wp-block-social-links:not(.is-style-logos-only) .wp-social-link-dropbox{background-color:#4280ff;color:#fff}.wp-block-social-links:not(.is-style-logos-only) .wp-social-link-etsy{background-color:#f45800;color:#fff}.wp-block-social-links:not(.is-style-logos-only) .wp-social-link-facebook{background-color:#1778f2;color:#fff}.wp-block-social-links:not(.is-style-logos-only) .wp-social-link-fivehundredpx{background-color:#000;color:#fff}.wp-block-social-links:not(.is-style-logos-only) .wp-social-link-flickr{background-color:#0461dd;color:#fff}.wp-block-social-links:not(.is-style-logos-only) .wp-social-link-foursquare{background-color:#e65678;color:#fff}.wp-block-social-links:not(.is-style-logos-only) .wp-social-link-github{background-color:#24292d;color:#fff}.wp-block-social-links:not(.is-style-logos-only) .wp-social-link-goodreads{background-color:#eceadd;color:#382110}.wp-block-social-links:not(.is-style-logos-only) .wp-social-link-google{background-color:#ea4434;color:#fff}.wp-block-social-links:not(.is-style-logos-only) .wp-social-link-instagram{background-color:#f00075;color:#fff}.wp-block-social-links:not(.is-style-logos-only) .wp-social-link-lastfm{background-color:#e21b24;color:#fff}.wp-block-social-links:not(.is-style-logos-only) .wp-social-link-linkedin{background-color:#0d66c2;color:#fff}.wp-block-social-links:not(.is-style-logos-only) .wp-social-link-mastodon{background-color:#3288d4;color:#fff}.wp-block-social-links:not(.is-style-logos-only) .wp-social-link-medium{background-color:#02ab6c;color:#fff}.wp-block-social-links:not(.is-style-logos-only) .wp-social-link-meetup{background-color:#f6405f;color:#fff}.wp-block-social-links:not(.is-style-logos-only) .wp-social-link-patreon{background-color:#ff424d;color:#fff}.wp-block-social-links:not(.is-style-logos-only) .wp-social-link-pinterest{background-color:#e60122;color:#fff}.wp-block-social-links:not(.is-style-logos-only) .wp-social-link-pocket{background-color:#ef4155;color:#fff}.wp-block-social-links:not(.is-style-logos-only) .wp-social-link-reddit{background-color:#fe4500;color:#fff}.wp-block-social-links:not(.is-style-logos-only) .wp-social-link-skype{background-color:#0478d7;color:#fff}.wp-block-social-links:not(.is-style-logos-only) .wp-social-link-snapchat{background-color:#fefc00;color:#fff;stroke:#000}.wp-block-social-links:not(.is-style-logos-only) .wp-social-link-soundcloud{background-color:#ff5600;color:#fff}.wp-block-social-links:not(.is-style-logos-only) .wp-social-link-spotify{background-color:#1bd760;color:#fff}.wp-block-social-links:not(.is-style-logos-only) .wp-social-link-telegram{background-color:#2aabee;color:#fff}.wp-block-social-links:not(.is-style-logos-only) .wp-social-link-tiktok{background-color:#000;color:#fff}.wp-block-social-links:not(.is-style-logos-only) .wp-social-link-tumblr{background-color:#011835;color:#fff}.wp-block-social-links:not(.is-style-logos-only) .wp-social-link-twitch{background-color:#6440a4;color:#fff}.wp-block-social-links:not(.is-style-logos-only) .wp-social-link-twitter{background-color:#1da1f2;color:#fff}.wp-block-social-links:not(.is-style-logos-only) .wp-social-link-vimeo{background-color:#1eb7ea;color:#fff}.wp-block-social-links:not(.is-style-logos-only) .wp-social-link-vk{background-color:#4680c2;color:#fff}.wp-block-social-links:not(.is-style-logos-only) .wp-social-link-wordpress{background-color:#3499cd;color:#fff}.wp-block-social-links:not(.is-style-logos-only) .wp-social-link-yelp{background-color:#d32422;color:#fff}.wp-block-social-links:not(.is-style-logos-only) .wp-social-link-youtube{background-color:red;color:#fff}.wp-block-social-links.is-style-logos-only .wp-social-link{background:none;padding:4px}.wp-block-social-links.is-style-logos-only .wp-social-link-amazon{color:#f90}.wp-block-social-links.is-style-logos-only .wp-social-link-bandcamp{color:#1ea0c3}.wp-block-social-links.is-style-logos-only .wp-social-link-behance{color:#0757fe}.wp-block-social-links.is-style-logos-only .wp-social-link-codepen{color:#1e1f26}.wp-block-social-links.is-style-logos-only .wp-social-link-deviantart{color:#02e49b}.wp-block-social-links.is-style-logos-only .wp-social-link-dribbble{color:#e94c89}.wp-block-social-links.is-style-logos-only .wp-social-link-dropbox{color:#4280ff}.wp-block-social-links.is-style-logos-only .wp-social-link-etsy{color:#f45800}.wp-block-social-links.is-style-logos-only .wp-social-link-facebook{color:#1778f2}.wp-block-social-links.is-style-logos-only .wp-social-link-fivehundredpx{color:#000}.wp-block-social-links.is-style-logos-only .wp-social-link-flickr{color:#0461dd}.wp-block-social-links.is-style-logos-only .wp-social-link-foursquare{color:#e65678}.wp-block-social-links.is-style-logos-only .wp-social-link-github{color:#24292d}.wp-block-social-links.is-style-logos-only .wp-social-link-goodreads{color:#382110}.wp-block-social-links.is-style-logos-only .wp-social-link-google{color:#ea4434}.wp-block-social-links.is-style-logos-only .wp-social-link-instagram{color:#f00075}.wp-block-social-links.is-style-logos-only .wp-social-link-lastfm{color:#e21b24}.wp-block-social-links.is-style-logos-only .wp-social-link-linkedin{color:#0d66c2}.wp-block-social-links.is-style-logos-only .wp-social-link-mastodon{color:#3288d4}.wp-block-social-links.is-style-logos-only .wp-social-link-medium{color:#02ab6c}.wp-block-social-links.is-style-logos-only .wp-social-link-meetup{color:#f6405f}.wp-block-social-links.is-style-logos-only .wp-social-link-patreon{color:#ff424d}.wp-block-social-links.is-style-logos-only .wp-social-link-pinterest{color:#e60122}.wp-block-social-links.is-style-logos-only .wp-social-link-pocket{color:#ef4155}.wp-block-social-links.is-style-logos-only .wp-social-link-reddit{color:#fe4500}.wp-block-social-links.is-style-logos-only .wp-social-link-skype{color:#0478d7}.wp-block-social-links.is-style-logos-only .wp-social-link-snapchat{color:#fff;stroke:#000}.wp-block-social-links.is-style-logos-only .wp-social-link-soundcloud{color:#ff5600}.wp-block-social-links.is-style-logos-only .wp-social-link-spotify{color:#1bd760}.wp-block-social-links.is-style-logos-only .wp-social-link-telegram{color:#2aabee}.wp-block-social-links.is-style-logos-only .wp-social-link-tiktok{color:#000}.wp-block-social-links.is-style-logos-only .wp-social-link-tumblr{color:#011835}.wp-block-social-links.is-style-logos-only .wp-social-link-twitch{color:#6440a4}.wp-block-social-links.is-style-logos-only .wp-social-link-twitter{color:#1da1f2}.wp-block-social-links.is-style-logos-only .wp-social-link-vimeo{color:#1eb7ea}.wp-block-social-links.is-style-logos-only .wp-social-link-vk{color:#4680c2}.wp-block-social-links.is-style-logos-only .wp-social-link-wordpress{color:#3499cd}.wp-block-social-links.is-style-logos-only .wp-social-link-yelp{background-color:#d32422;color:#fff}.wp-block-social-links.is-style-logos-only .wp-social-link-youtube{color:red}.wp-block-social-links.is-style-pill-shape .wp-social-link{width:auto}.wp-block-social-links.is-style-pill-shape .wp-social-link a{padding-left:.66667em;padding-right:.66667em}.wp-block-spacer{clear:both}p.wp-block-subhead{font-size:1.1em;font-style:italic;opacity:.75}.wp-block-tag-cloud.aligncenter{text-align:center}.wp-block-tag-cloud.alignfull{padding-left:1em;padding-right:1em}.wp-block-table{overflow-x:auto}.wp-block-table table{width:100%}.wp-block-table .has-fixed-layout{table-layout:fixed;width:100%}.wp-block-table .has-fixed-layout td,.wp-block-table .has-fixed-layout th{word-break:break-word}.wp-block-table.aligncenter,.wp-block-table.alignleft,.wp-block-table.alignright{display:table;width:auto}.wp-block-table.aligncenter td,.wp-block-table.aligncenter th,.wp-block-table.alignleft td,.wp-block-table.alignleft th,.wp-block-table.alignright td,.wp-block-table.alignright th{word-break:break-word}.wp-block-table .has-subtle-light-gray-background-color{background-color:#f3f4f5}.wp-block-table .has-subtle-pale-green-background-color{background-color:#e9fbe5}.wp-block-table .has-subtle-pale-blue-background-color{background-color:#e7f5fe}.wp-block-table .has-subtle-pale-pink-background-color{background-color:#fcf0ef}.wp-block-table.is-style-stripes{border-spacing:0;border-collapse:inherit;background-color:transparent;border-bottom:1px solid #f0f0f0}.wp-block-table.is-style-stripes tbody tr:nth-child(odd){background-color:#f0f0f0}.wp-block-table.is-style-stripes.has-subtle-light-gray-background-color tbody tr:nth-child(odd){background-color:#f3f4f5}.wp-block-table.is-style-stripes.has-subtle-pale-green-background-color tbody tr:nth-child(odd){background-color:#e9fbe5}.wp-block-table.is-style-stripes.has-subtle-pale-blue-background-color tbody tr:nth-child(odd){background-color:#e7f5fe}.wp-block-table.is-style-stripes.has-subtle-pale-pink-background-color tbody tr:nth-child(odd){background-color:#fcf0ef}.wp-block-table.is-style-stripes td,.wp-block-table.is-style-stripes th{border-color:transparent}.wp-block-text-columns,.wp-block-text-columns.aligncenter{display:flex}.wp-block-text-columns .wp-block-column{margin:0 1em;padding:0}.wp-block-text-columns .wp-block-column:first-child{margin-left:0}.wp-block-text-columns .wp-block-column:last-child{margin-right:0}.wp-block-text-columns.columns-2 .wp-block-column{width:50%}.wp-block-text-columns.columns-3 .wp-block-column{width:33.33333%}.wp-block-text-columns.columns-4 .wp-block-column{width:25%}pre.wp-block-verse{font-family:inherit;overflow:auto;white-space:pre-wrap}.wp-block-video{margin-left:0;margin-right:0}.wp-block-video video{width:100%}@supports ((position:-webkit-sticky) or (position:sticky)){.wp-block-video [poster]{-o-object-fit:cover;object-fit:cover}}.wp-block-video.aligncenter{text-align:center}.wp-block-video figcaption{margin-top:.5em;margin-bottom:1em}.wp-block-post-featured-image a{display:inline-block}.wp-block-post-featured-image img{max-width:100%;height:auto}:root .has-pale-pink-background-color{background-color:#f78da7}:root .has-vivid-red-background-color{background-color:#cf2e2e}:root .has-luminous-vivid-orange-background-color{background-color:#ff6900}:root .has-luminous-vivid-amber-background-color{background-color:#fcb900}:root .has-light-green-cyan-background-color{background-color:#7bdcb5}:root .has-vivid-green-cyan-background-color{background-color:#00d084}:root .has-pale-cyan-blue-background-color{background-color:#8ed1fc}:root .has-vivid-cyan-blue-background-color{background-color:#0693e3}:root .has-vivid-purple-background-color{background-color:#9b51e0}:root .has-white-background-color{background-color:#fff}:root .has-very-light-gray-background-color{background-color:#eee}:root .has-cyan-bluish-gray-background-color{background-color:#abb8c3}:root .has-very-dark-gray-background-color{background-color:#313131}:root .has-black-background-color{background-color:#000}:root .has-pale-pink-color{color:#f78da7}:root .has-vivid-red-color{color:#cf2e2e}:root .has-luminous-vivid-orange-color{color:#ff6900}:root .has-luminous-vivid-amber-color{color:#fcb900}:root .has-light-green-cyan-color{color:#7bdcb5}:root .has-vivid-green-cyan-color{color:#00d084}:root .has-pale-cyan-blue-color{color:#8ed1fc}:root .has-vivid-cyan-blue-color{color:#0693e3}:root .has-vivid-purple-color{color:#9b51e0}:root .has-white-color{color:#fff}:root .has-very-light-gray-color{color:#eee}:root .has-cyan-bluish-gray-color{color:#abb8c3}:root .has-very-dark-gray-color{color:#313131}:root .has-black-color{color:#000}:root .has-vivid-cyan-blue-to-vivid-purple-gradient-background{background:linear-gradient(135deg,#0693e3,#9b51e0)}:root .has-vivid-green-cyan-to-vivid-cyan-blue-gradient-background{background:linear-gradient(135deg,#00d084,#0693e3)}:root .has-light-green-cyan-to-vivid-green-cyan-gradient-background{background:linear-gradient(135deg,#7adcb4,#00d082)}:root .has-luminous-vivid-amber-to-luminous-vivid-orange-gradient-background{background:linear-gradient(135deg,#fcb900,#ff6900)}:root .has-luminous-vivid-orange-to-vivid-red-gradient-background{background:linear-gradient(135deg,#ff6900,#cf2e2e)}:root .has-very-light-gray-to-cyan-bluish-gray-gradient-background{background:linear-gradient(135deg,#eee,#a9b8c3)}:root .has-cool-to-warm-spectrum-gradient-background{background:linear-gradient(135deg,#4aeadc,#9778d1 20%,#cf2aba 40%,#ee2c82 60%,#fb6962 80%,#fef84c)}:root .has-blush-light-purple-gradient-background{background:linear-gradient(135deg,#ffceec,#9896f0)}:root .has-blush-bordeaux-gradient-background{background:linear-gradient(135deg,#fecda5,#fe2d2d 50%,#6b003e)}:root .has-purple-crush-gradient-background{background:linear-gradient(135deg,#34e2e4,#4721fb 50%,#ab1dfe)}:root .has-luminous-dusk-gradient-background{background:linear-gradient(135deg,#ffcb70,#c751c0 50%,#4158d0)}:root .has-hazy-dawn-gradient-background{background:linear-gradient(135deg,#faaca8,#dad0ec)}:root .has-pale-ocean-gradient-background{background:linear-gradient(135deg,#fff5cb,#b6e3d4 50%,#33a7b5)}:root .has-electric-grass-gradient-background{background:linear-gradient(135deg,#caf880,#71ce7e)}:root .has-subdued-olive-gradient-background{background:linear-gradient(135deg,#fafae1,#67a671)}:root .has-atomic-cream-gradient-background{background:linear-gradient(135deg,#fdd79a,#004a59)}:root .has-nightshade-gradient-background{background:linear-gradient(135deg,#330968,#31cdcf)}:root .has-midnight-gradient-background{background:linear-gradient(135deg,#020381,#2874fc)}:root .has-link-color a{color:#00e;color:var(--wp--style--color--link,#00e)}.has-small-font-size{font-size:.8125em}.has-normal-font-size,.has-regular-font-size{font-size:1em}.has-medium-font-size{font-size:1.25em}.has-large-font-size{font-size:2.25em}.has-huge-font-size,.has-larger-font-size{font-size:2.625em}.has-text-align-center{text-align:center}.has-text-align-left{text-align:left}.has-text-align-right{text-align:right}#end-resizable-editor-section{display:none}.aligncenter{clear:both} /*! normalize.css v7.0.0 | MIT License | github.com/necolas/normalize.css */ button,hr,input{overflow:visible}audio,canvas,progress,video{display:inline-block}progress,sub,sup{vertical-align:baseline}[type=checkbox],[type=radio],legend{box-sizing:border-box;padding:0}html{line-height:1.15;-ms-text-size-adjust:100%;-webkit-text-size-adjust:100%}body,h1,h2,h3,h4,h5,h6{margin:0}article,aside,details,figcaption,figure,footer,header,main,menu,nav,section{display:block}figure{margin:1em 40px}hr{box-sizing:content-box;height:0}code,kbd,pre,samp{font-family:monospace,monospace;font-size:1em}a{background-color:transparent;-webkit-text-decoration-skip:objects}abbr[title]{border-bottom:none;text-decoration:underline;text-decoration:underline dotted}b,strong{font-weight:bolder}dfn{font-style:italic}mark{background-color:#ff0;color:#000}small{font-size:80%}sub,sup{font-size:75%;line-height:0;position:relative}sub{bottom:-.25em}sup{top:-.5em}audio:not([controls]){display:none;height:0}img{border-style:none}svg:not(:root){overflow:hidden}button,input,optgroup,select,textarea{font-size:100%;line-height:1.15;margin:0}button,select{text-transform:none}[type=reset],[type=submit],button,html [type=button]{-webkit-appearance:button}[type=button]::-moz-focus-inner,[type=reset]::-moz-focus-inner,[type=submit]::-moz-focus-inner,button::-moz-focus-inner{border-style:none;padding:0}[type=button]:-moz-focusring,[type=reset]:-moz-focusring,[type=submit]:-moz-focusring,button:-moz-focusring{outline:ButtonText dotted 1px}fieldset{padding:.35em .75em .625em}legend{color:inherit;display:table;max-width:100%;white-space:normal}textarea{overflow:auto}[type=number]::-webkit-inner-spin-button,[type=number]::-webkit-outer-spin-button{height:auto}[type=search]{-webkit-appearance:textfield;outline-offset:-2px}[type=search]::-webkit-search-cancel-button,[type=search]::-webkit-search-decoration{-webkit-appearance:none}::-webkit-file-upload-button{-webkit-appearance:button;font:inherit}summary{display:list-item}[hidden],template{display:none}html{box-sizing:border-box}body{font-size:16px;color:rgba(64,64,64,1)}body.oxygen-aos-enabled{overflow-x:hidden}*,:after,:before{box-sizing:inherit}.ct-section-inner-wrap{margin-left:auto;margin-right:auto;height:100%}div.ct-svg-icon>svg,svg.ct-svg-icon{height:1em !important;fill:currentColor}.ct-columns-inner-wrap{display:-webkit-flex !important;display:-ms-flexbox !important;display:flex !important}.ct-column{float:left !important;word-break:break-word}svg.ct-svg-icon{display:inline-block;width:1em !important}div.ct-svg-icon{display:inline-block;box-sizing:content-box;border-radius:50%;width:auto}div.ct-svg-icon>svg{width:1em !important;display:block}div.ct-fancy-icon{display:inline-flex;border-radius:50%}.ct-fancy-icon>svg{fill:currentColor}.ct-columns-inner-wrap>.ct-column:first-child{margin-left:0 !important}.ct-columns-inner-wrap>.ct-column:last-child{margin-right:0 !important}.ct-video{width:100%}.ct-video>.oxygen-vsb-responsive-video-wrapper{position:relative}.ct-video>.oxygen-vsb-responsive-video-wrapper>iframe{position:absolute;top:0;left:0;width:100%;height:100%}.oxy-nav-menu-list{display:flex;padding:0;margin:0}.oxy-nav-menu .oxy-nav-menu-list li.menu-item{list-style-type:none;display:flex;flex-direction:column}.oxy-nav-menu .oxy-nav-menu-list li.menu-item a{text-decoration:none;border-style:solid;border-width:0;transition-timing-function:ease-in-out;transition-property:background-color,color,border-color;border-color:transparent}.oxy-nav-menu .oxy-nav-menu-list li.current-menu-item>a,.oxy-nav-menu .oxy-nav-menu-list li.menu-item:hover>a{border-color:currentColor}.oxy-nav-menu .menu-item,.oxy-nav-menu .sub-menu{position:relative}.oxy-nav-menu .menu-item .sub-menu{padding:0;flex-direction:column;white-space:nowrap;transition-timing-function:ease-in-out;transition-property:visibility,opacity;visibility:hidden;opacity:0;display:flex;position:absolute;top:100%}.oxy-nav-menu .sub-menu .sub-menu,.oxy-nav-menu.oxy-nav-menu-vertical .sub-menu{left:100%;top:0}.oxy-nav-menu .menu-item:hover>.sub-menu{visibility:visible;opacity:1}.oxy-nav-menu .sub-menu li.menu-item{flex-direction:column}@keyframes oxy_sticky_header_fadein{0%{opacity:0}100%{opacity:1}}.oxy-sticky-header-fade-in{animation-name:oxy_sticky_header_fadein;animation-duration:.5s;animation-iteration-count:1}.oxy-header-wrapper{position:relative}.oxy-header-row{width:100%;display:block}.oxy-header-container{height:100%;margin-left:auto;margin-right:auto;display:flex;flex-wrap:nowrap;justify-content:flex-start;align-items:stretch}.oxy-header-center,.oxy-header-left,.oxy-header-right{display:flex;align-items:center}.oxy-header .oxygen-only-show-in-overlay,.oxy-video-container{display:none}.oxy-header-left{justify-content:flex-start}.oxy-header-center{flex-grow:1;justify-content:center}.oxy-header-right{justify-content:flex-end}.admin-bar .oxy-sticky-header-active{top:32px !important}@media screen and (max-width:782px){.admin-bar .oxy-sticky-header-active{top:46px !important}}@media screen and (max-width:600px){.admin-bar .oxy-sticky-header-active{top:0 !important}}.oxy-video-background{position:relative;z-index:1}.oxy-video-background .oxy-video-container{display:block;position:absolute;top:0;left:0;right:0;bottom:0;overflow:hidden;z-index:-1}.oxy-video-background .oxy-video-container video{min-width:100%;min-height:100%;width:auto;height:auto;top:50%;left:50%;position:absolute;transform:translate(-50%,-50%)}.oxy-video-overlay{position:absolute;top:0;bottom:0;left:0;right:0}.oxy-map iframe{width:100%;height:100%;display:block}.unslider .unslider-fade ul li.unslider-active{position:relative}.oxy-menu-toggle{cursor:pointer;display:none}.oxy-nav-menu.oxy-nav-menu-open{width:100%;position:fixed;top:0;right:0;left:0;bottom:0;display:flex;align-items:center;justify-content:center;flex-direction:column;overflow:auto;z-index:2147483642 !important;background-color:#fff}.oxy-nav-menu.oxy-nav-menu-open>div:last-child{max-height:100%;overflow:auto;padding-top:2em;padding-bottom:2em;width:100%}.oxy-nav-menu-prevent-overflow{overflow:hidden;height:100%}.oxy-nav-menu.oxy-nav-menu-open .oxy-menu-toggle{display:initial}.oxy-nav-menu.oxy-nav-menu-open .oxy-nav-menu-list{flex-direction:column !important;width:100%}.oxy-nav-menu.oxy-nav-menu-open .oxy-nav-menu-list .menu-item a{text-align:center;border:0 !important;background-color:transparent !important;justify-content:center}.oxy-nav-menu.oxy-nav-menu-open .oxy-nav-menu-hamburger-wrap{position:absolute;top:20px;right:20px;z-index:1}.oxy-nav-menu:not(.oxy-nav-menu-open) .sub-menu{background-color:#fff;z-index:2147483641}.oxy-nav-menu.oxy-nav-menu-open .menu-item .sub-menu,.oxy-nav-menu.oxy-nav-menu-open .menu-item-has-children>a:after{display:none}.oxy-nav-menu.oxy-nav-menu-open.oxy-nav-menu-responsive-dropdowns .menu-item .sub-menu{display:flex;position:static;animation-name:none;visibility:visible;opacity:1;transition-duration:0s !important}.oxy-nav-menu.oxy-nav-menu-open a:not([href]){display:none}.oxy-nav-menu-hamburger-wrap{display:flex;align-items:center;justify-content:center}.oxy-nav-menu-hamburger{display:flex;justify-content:space-between;flex-direction:column}.oxy-nav-menu-hamburger-line{border-radius:2px}.oxy-nav-menu-open .oxy-nav-menu-hamburger{transform:rotate(45deg)}.oxy-nav-menu-open .oxy-nav-menu-hamburger .oxy-nav-menu-hamburger-line{display:none}.oxy-nav-menu-open .oxy-nav-menu-hamburger .oxy-nav-menu-hamburger-line:first-child{display:initial;position:relative}.oxy-nav-menu-open .oxy-nav-menu-hamburger .oxy-nav-menu-hamburger-line:last-child{display:initial;position:relative;transform:rotate(90deg)}.oxy-nav-menu .menu-item a{display:flex;align-items:center}.oxy-nav-menu.oxy-nav-menu-vertical .menu-item a{flex-direction:row}.oxy-nav-menu-dropdowns.oxy-nav-menu-dropdown-arrow .menu-item-has-children>a:after{width:.35em;height:.35em;margin-left:.5em;border-right:.1em solid;border-top:.1em solid;transform:rotate(135deg);content:""}.oxy-nav-menu-dropdowns.oxy-nav-menu-dropdown-arrow .sub-menu .menu-item-has-children>a:after,.oxy-nav-menu-dropdowns.oxy-nav-menu-dropdown-arrow.oxy-nav-menu-vertical .menu-item-has-children>a:after{transform:rotate(45deg)}.oxy-social-icons{display:flex;flex-wrap:wrap;align-items:flex-start;justify-content:flex-start}.oxy-social-icons a{line-height:1;width:1em;height:1em;display:flex;align-items:center;justify-content:center;text-decoration:none}.oxy-social-icons a svg{stroke-width:0;stroke:currentColor;fill:currentColor}.oxy-soundcloud{min-width:300px;min-height:120px}.oxy-soundcloud iframe{width:100%;height:100%}.comment-body .alignleft,.oxy-stock-content-styles .alignleft{margin-right:1em;float:left}.comment-body .alignright,.oxy-stock-content-styles .alignright{margin-left:1em;float:right}.comment-body .aligncenter,.oxy-stock-content-styles .aligncenter{margin-left:auto;margin-right:auto}.comment-body img,.oxy-stock-content-styles img{max-width:100%}.oxy-comment-form .comment-reply-title{margin-bottom:.5em}.oxy-comment-form .logged-in-as{margin-bottom:1em;font-size:.75em}.oxy-comment-form #submit{padding:1em 2em;background-color:#000;color:#fff;cursor:pointer;margin-top:.5em;border:none;font-weight:700}.oxy-comment-form input,.oxy-comment-form textarea{padding:.5em;border-radius:0;border:1px solid #000;color:gray;width:100%}.oxy-comment-form label{font-weight:700}.oxy-comment-form .comment-form>p{margin-top:0;margin-bottom:1em}.oxy-comments h3.comments-title{margin-bottom:1em}.oxy-comments ol.children,.oxy-comments ol.comments-list{list-style:none;margin:0;padding:0}.oxy-comments ol.children{margin-left:50px}.oxy-comments li.comment .comment-body{margin-left:0;margin-right:0;margin-bottom:50px}.oxy-comments li.comment .comment-body .comment-content{margin-bottom:1em}.oxy-comments .comment-meta .comment-author{display:flex;flex-direction:row;align-items:center}.oxy-comments .comment-meta .comment-author .avatar{max-width:64px;max-height:64px;margin-right:.5em}.oxy-comments .comment-meta .comment-author span.says:before{content:" ";white-space:pre}.oxy-progress-bar-overlay-percent,.oxy-progress-bar-overlay-text{line-height:1;white-space:nowrap;color:#fff}.oxy-comments .comment-meta .comment-metadata{font-size:.75em;margin-top:.75em}.oxy-comments .comment-meta .edit-link{margin-left:.5em}.oxy-comments .reply{display:flex}.oxy-comments .reply .comment-reply-link{font-size:.75em}.oxy-comments .comment-meta{flex-wrap:wrap}.oxy-comments .comment-awaiting-moderation{flex-basis:100%}.oxy-login-form p{display:flex;flex-direction:column}.oxy-login-form input{padding:.5em;border-radius:0;border:1px solid #000}.oxy-login-form input[type=submit]{padding:1em 2em;background-color:#000;color:#fff;cursor:pointer;border:none;font-weight:700}.oxy-search-form input{padding:.5em;border-radius:0;border:1px solid #000}.oxy-search-form input[type=submit]{padding:calc(.5em + 1px) 1em;background-color:#000;color:#fff;cursor:pointer;border:none}.oxy-search-form label.screen-reader-text{display:none}.oxy-icon-box-icon{display:flex;flex-shrink:0;flex-grow:0}.oxy-icon-box-content{flex-grow:1;width:100%}.oxy-icon-box-heading,.oxy-icon-box-text{margin:0}.oxy-icon-box{display:flex;align-items:flex-start}.oxy-pricing-box{display:flex;flex-direction:column;position:relative;overflow:hidden}.oxy-pricing-box .oxy-pricing-box-section.oxy-pricing-box-graphic{order:10;display:flex;flex-direction:row}.oxy-pricing-box-graphic>img{max-width:100%;display:block}.oxy-pricing-box .oxy-pricing-box-section.oxy-pricing-box-title{order:20}.oxy-pricing-box .oxy-pricing-box-section.oxy-pricing-box-price{order:30;display:flex;flex-wrap:wrap;flex-direction:row;align-items:baseline;justify-content:center}.oxy-pricing-box-amount{display:flex;align-items:baseline;flex-direction:row}.oxy-pricing-box-currency{align-self:flex-start}.oxy-pricing-box-amount-decimal{align-self:baseline}.oxy-pricing-box-term{margin-left:.4em}.oxy-pricing-box-sale-price{width:100%;flex-grow:0;flex-shrink:0}.oxy-pricing-box .oxy-pricing-box-section.oxy-pricing-box-content{order:40}.oxy-pricing-box .oxy-pricing-box-section.oxy-pricing-box-cta{order:60}@keyframes oxy_progress_bar_width{0%{width:0}100%{width:100%}}@keyframes oxy_progress_bar_stripes{from{background-position:44px 0}to{background-position:0 0}}.oxy-progress-bar-background,.oxy-progress-bar-progress{background-position:top left;background-attachment:fixed;background-size:44px 44px}.oxy-progress-bar{display:flex;flex-direction:column;align-items:center;width:100%}.oxy-progress-bar-background{background-color:#d3d3d3;width:100%}.oxy-progress-bar-progress{padding:20px;display:flex;background-color:#a9a9a9;align-items:center}.oxy-progress-bar-overlay-percent{margin-left:auto;padding-left:1em;font-size:.8em}.oxy-tab,.oxy-tab-content{padding:20px}.oxy-progress-bar-overlay-percent:empty{display:none}.oxy-superbox{display:inline-flex}.oxy-superbox-primary,.oxy-superbox-secondary,.oxy-tabs-wrapper{display:flex}.oxy-superbox-wrap{position:relative;overflow:hidden;display:flex;width:100%}.oxy-superbox-primary{position:relative;top:0;left:0;width:100%}.oxy-superbox-secondary{position:absolute;top:0;left:0;width:100%;height:100%}.oxy-tab{cursor:pointer}.oxy-tabs-contents-content-hidden{display:none !important}.oxy-testimonial{display:flex;width:100%}.oxy-testimonial .oxy-testimonial-photo-wrap{display:flex;flex-direction:column}.oxy-testimonial .oxy-testimonial-photo{border-radius:50%}.oxy-testimonial .oxy-testimonial-content-wrap{display:flex;flex-direction:column;order:2}.oxy-testimonial .oxy-testimonial-author-wrap{display:flex;flex-direction:column}.oxy-testimonial .oxy-testimonial-author,.oxy-testimonial .oxy-testimonial-author-info{display:flex}.oxy-toggle{display:flex;flex-direction:row;cursor:pointer}.oxy-toggle-content{align-self:stretch;flex-grow:1;display:flex;flex-direction:column;justify-content:center}.oxy-expand-collapse-icon{align-self:center;flex-shrink:0;flex-grow:0;margin-right:.4em;text-align:initial;width:1em;height:1em;position:relative;display:inline-block}.oxy-expand-collapse-icon:after,.oxy-expand-collapse-icon:before{content:"";background-color:#000;position:absolute;width:1em;height:.16em;top:calc((1em/2) - .08em);transition:.3s ease-in-out all;border-radius:.03em}.oxy-expand-collapse-icon:after{transform:rotate(-90deg) scale(0)}.oxy-eci-collapsed.oxy-expand-collapse-icon:after{transform:rotate(-180deg)}.oxy-eci-collapsed.oxy-expand-collapse-icon:before{transform:rotate(-90deg)}[data-aos][data-aos=""]{transition-duration:0s !important}.oxy-modal-backdrop{display:flex;align-items:center;justify-content:center}body:not(.oxygen-builder-body) .oxy-modal-backdrop{display:none}body.oxygen-builder-body .oxy-modal-backdrop{height:100vh}.oxy-modal-backdrop.live{position:fixed;top:0;left:0;width:100%;height:100%;z-index:1400}.oxy-modal-backdrop.hidden{display:none}.oxy-modal-backdrop.left{flex-direction:column;align-items:flex-start}.oxy-modal-backdrop.right{flex-direction:column;align-items:flex-end}.oxy-modal-backdrop.top{flex-direction:row;align-items:flex-start}.oxy-modal-backdrop.bottom{flex-direction:row;align-items:flex-end}.oxy-modal-backdrop.upper_left{flex-direction:row;align-items:flex-start;justify-content:flex-start}.oxy-modal-backdrop.upper_right{flex-direction:row;align-items:flex-start;justify-content:flex-end}.oxy-modal-backdrop.bottom_left{flex-direction:row;align-items:flex-end;justify-content:flex-start}.oxy-modal-backdrop.bottom_right{flex-direction:row;align-items:flex-end;justify-content:flex-end}.oxy-modal-backdrop .ct-modal{background-color:#fff;max-height:100vh;overflow-y:auto}div.oxy-dynamic-list div.oxy-product-images.oxy-woo-element{align-self:stretch}div.oxy-repeater-pages,div.oxy-repeater-pages-wrap{display:flex}.oxy-rich-text p:first-child{margin-block-start:0}.oxy-rich-text p:last-child{margin-block-end:0}:-webkit-any(li,div._important),:is(li,div._important){display:list-item}:-webkit-any(table,div._important),:is(table,div._important){display:table}:is(thead,div._important),:-webkit-any(thead,div._important){display:table-header-group}:is(tr,div._important),:-webkit-any(tr,div._important){display:table-row}:is(tbody,div._important),:-webkit-any(tbody,div._important){display:table-row-group}:is(th,td,div._important),:-webkit-any(th,td,div._important){display:table-cell}:is(caption,div._important),:-webkit-any(caption,div._important){display:table-caption}:is(colgroup,div._important),:-webkit-any(colgroup,div._important){display:table-column-group}:is(col,div._important),:-webkit-any(col,div._important){display:table-column}:is(tfoot,div._important),:-webkit-any(tfoot,div._important){display:table-footer-group} :root{--primary-color:#4747eb;--dark-color:#29293d;--paragraph-color:#5f5d7e;--border-color:#eaeaff;--placeholder-color:#f7f7ff;--background-color:#fffffe;--secondary-color:#33335c;--light-color:#fff;--paragraph-alt-color:#cbd5e0;--border-alt-color:#47476b;--placeholder-alt-color:#faf5f0;--background-alt-color:#f5f5f5;--tertiary-color:#eb5757;--black-color:#191919;--white-color:#fff;--success-color:#38a169;--warning-color:#d69e2e;--error-color:#e53e3e;--success-light-color:#f0fff4;--warning-light-color:ivory;--error-light-color:#fff5f5;--extra-color-1:#fff;--extra-color-2:#fff;--extra-color-3:#fff;--extra-color-4:#fff} @media (max-width:1120px){#section-15-1826>.ct-section-inner-wrap{padding-top:65px;padding-bottom:65px}}@media (max-width:991px){#section-15-1826>.ct-section-inner-wrap{padding-top:45px}}@media (max-width:767px){#section-34-1826>.ct-section-inner-wrap{padding-right:10px;padding-left:10px}}#div_block-17-1826{height:450px}@media (max-width:1120px){#div_block-17-1826{height:400px}}@media (max-width:767px){#div_block-17-1826{height:350px}}@media (max-width:479px){#div_block-17-1826{height:250px}}#headline-40-1826{color:#ffe135}#image-42-1826{height:250px}@media (max-width:1120px){#image-42-1826{height:200px}}@media (max-width:991px){#image-42-1826{height:300px}}@media (max-width:767px){#image-42-1826{height:350px}}@media (max-width:479px){#image-42-1826{height:250px}} .ct-section{width:100%;background-size:cover;background-repeat:repeat}.ct-section>.ct-section-inner-wrap{display:flex;flex-direction:column;align-items:flex-start}.ct-div-block{display:flex;flex-wrap:nowrap;flex-direction:column;align-items:flex-start}.ct-new-columns{display:flex;width:100%;flex-direction:row;align-items:stretch;justify-content:center;flex-wrap:wrap}.ct-link-text{display:inline-block}.ct-link{display:flex;flex-wrap:wrap;text-align:center;text-decoration:none;flex-direction:column;align-items:center;justify-content:center}.ct-link-button{display:inline-block;text-align:center;text-decoration:none}.ct-link-button{background-color:#1e73be;border:1px solid #1e73be;color:#fff;padding:10px 16px}.ct-image{max-width:100%}.ct-fancy-icon>svg{width:55px;height:55px}.ct-inner-content{width:100%}.ct-slide{display:flex;flex-wrap:wrap;text-align:center;flex-direction:column;align-items:center;justify-content:center}.ct-nestable-shortcode{display:flex;flex-wrap:nowrap;flex-direction:column;align-items:flex-start}.oxy-comments{width:100%;text-align:left}.oxy-comment-form{width:100%}.oxy-login-form{width:100%}.oxy-search-form{width:100%}.oxy-tabs-contents{display:flex;width:100%;flex-wrap:nowrap;flex-direction:column;align-items:flex-start}.oxy-tab{display:flex;flex-wrap:nowrap;flex-direction:column;align-items:flex-start}.oxy-tab-content{display:flex;width:100%;flex-wrap:nowrap;flex-direction:column;align-items:flex-start}.oxy-testimonial{width:100%}.oxy-icon-box{width:100%}.oxy-pricing-box{width:100%}.oxy-posts-grid{width:100%}.oxy-gallery{width:100%}.ct-slider{width:100%}.oxy-tabs{display:flex;flex-wrap:nowrap;flex-direction:row;align-items:stretch}.ct-modal{flex-direction:column;align-items:flex-start}.ct-span{display:inline-block;text-decoration:inherit}.ct-widget{width:100%}.oxy-dynamic-list{width:100%}@media screen and (-ms-high-contrast:active),(-ms-high-contrast:none){.ct-div-block,.oxy-post-content,.ct-text-block,.ct-headline,.oxy-rich-text,.ct-link-text{max-width:100%}img{flex-shrink:0}body *{min-height:1px}}.oxy-testimonial{flex-direction:row;align-items:center}.oxy-testimonial .oxy-testimonial-photo-wrap{order:1}.oxy-testimonial .oxy-testimonial-photo{width:125px;height:125px;margin-right:20px}.oxy-testimonial .oxy-testimonial-photo-wrap,.oxy-testimonial .oxy-testimonial-author-wrap,.oxy-testimonial .oxy-testimonial-content-wrap{align-items:flex-start;text-align:left}.oxy-testimonial .oxy-testimonial-text{margin-bottom:8px;font-size:21px;line-height:1.4;-webkit-font-smoothing:subpixel-antialiased}.oxy-testimonial .oxy-testimonial-author{font-size:18px;-webkit-font-smoothing:subpixel-antialiased}.oxy-testimonial .oxy-testimonial-author-info{font-size:12px;-webkit-font-smoothing:subpixel-antialiased}.oxy-icon-box{text-align:left;flex-direction:column}.oxy-icon-box .oxy-icon-box-icon{margin-bottom:12px;align-self:flex-start}.oxy-icon-box .oxy-icon-box-heading{font-size:21px;margin-bottom:12px}.oxy-icon-box .oxy-icon-box-text{font-size:16px;margin-bottom:12px;align-self:flex-start}.oxy-icon-box .oxy-icon-box-link{margin-top:20px}.oxy-pricing-box .oxy-pricing-box-section{padding-top:20px;padding-left:20px;padding-right:20px;padding-bottom:20px;alignment:center;text-align:center}.oxy-pricing-box .oxy-pricing-box-section.oxy-pricing-box-price{justify-content:center}.oxy-pricing-box .oxy-pricing-box-section.oxy-pricing-box-graphic{justify-content:center}.oxy-pricing-box .oxy-pricing-box-title-title{font-size:48px}.oxy-pricing-box .oxy-pricing-box-title-subtitle{font-size:24px}.oxy-pricing-box .oxy-pricing-box-section.oxy-pricing-box-price{flex-direction:row}.oxy-pricing-box .oxy-pricing-box-currency{font-size:28px}.oxy-pricing-box .oxy-pricing-box-amount-main{font-size:80px;line-height:.7}.oxy-pricing-box .oxy-pricing-box-amount-decimal{font-size:13px}.oxy-pricing-box .oxy-pricing-box-term{font-size:16px}.oxy-pricing-box .oxy-pricing-box-sale-price{font-size:12px;color:rgba(0,0,0,.5);margin-bottom:20px}.oxy-pricing-box .oxy-pricing-box-section.oxy-pricing-box-content{font-size:16px;color:rgba(0,0,0,.5)}.oxy-pricing-box .oxy-pricing-box-section.oxy-pricing-box-cta{justify-content:center}.oxy-progress-bar .oxy-progress-bar-background{background-color:#000;background-image:linear-gradient(-45deg,rgba(255,255,255,.12) 25%,transparent 25%,transparent 50%,rgba(255,255,255,.12) 50%,rgba(255,255,255,.12) 75%,transparent 75%,transparent);animation:none 0s paused}.oxy-progress-bar .oxy-progress-bar-progress-wrap{width:85%}.oxy-progress-bar .oxy-progress-bar-progress{background-color:#6af;padding:40px;animation:none 0s paused,none 0s paused;background-image:linear-gradient(-45deg,rgba(255,255,255,.12) 25%,transparent 25%,transparent 50%,rgba(255,255,255,.12) 50%,rgba(255,255,255,.12) 75%,transparent 75%,transparent)}.oxy-progress-bar .oxy-progress-bar-overlay-text{font-size:30px;font-weight:900;-webkit-font-smoothing:subpixel-antialiased}.oxy-progress-bar .oxy-progress-bar-overlay-percent{font-size:12px}.ct-slider .unslider-nav ol li{border-color:#fff}.ct-slider .unslider-nav ol li.unslider-active{background-color:#fff}.ct-slider .ct-slide{padding:0}.oxy-superbox .oxy-superbox-secondary,.oxy-superbox .oxy-superbox-primary{transition-duration:.5s}.oxy-pro-menu{menu_dropdown_animation:fade-up}.oxy-pro-menu .oxy-pro-menu-list .menu-item a{padding-top:px;padding-left:px;padding-right:px;padding-bottom:px}.oxy-pro-menu .oxy-pro-menu-list>.menu-item{margin-top:px;margin-left:px;margin-right:px;margin-bottom:px}.oxy-pro-menu .oxy-pro-menu-container:not(.oxy-pro-menu-open-container):not(.oxy-pro-menu-off-canvas-container) .sub-menu{box-shadow:px px px px}.oxy-pro-menu .oxy-pro-menu-show-dropdown .oxy-pro-menu-list .menu-item-has-children>a svg{margin-top:px;margin-left:px;margin-right:px;margin-bottom:px;transition-duration:.4s}.oxy-pro-menu .oxy-pro-menu-show-dropdown .oxy-pro-menu-list .menu-item-has-children>a div{margin-left:0}.oxy-pro-menu .oxy-pro-menu-container:not(.oxy-pro-menu-open-container):not(.oxy-pro-menu-off-canvas-container) .sub-menu .menu-item a{padding-top:px;padding-left:px;padding-right:px;padding-bottom:px}.oxy-pro-menu .oxy-pro-menu-mobile-open-icon svg{width:30px;height:30px}.oxy-pro-menu .oxy-pro-menu-mobile-open-icon{padding-top:15px;padding-right:15px;padding-bottom:15px;padding-left:15px}.oxy-pro-menu .oxy-pro-menu-mobile-open-icon,.oxy-pro-menu .oxy-pro-menu-mobile-open-icon svg{transition-duration:.4s}.oxy-pro-menu .oxy-pro-menu-mobile-close-icon{top:20px;left:20px}.oxy-pro-menu .oxy-pro-menu-mobile-close-icon svg{width:24px;height:24px}.oxy-pro-menu .oxy-pro-menu-mobile-close-icon,.oxy-pro-menu .oxy-pro-menu-mobile-close-icon svg{transition-duration:.4s}.oxy-pro-menu .oxy-pro-menu-off-canvas-container>div:first-child,.oxy-pro-menu .oxy-pro-menu-open-container>div:first-child{oxy-pro-menu_slug_oxypromenuoffcanvascontaineroxypromenulistmenuitemoxypromenuopencontaineroxypromenulistmenuitem_min_width:px}.oxy-pro-menu .oxy-pro-menu-off-canvas-container{oxy-pro-menu_slug_oxypromenuoffcanvascontainer_width:px}.oxy-pro-menu .oxy-pro-menu-container.oxy-pro-menu-off-canvas-container,.oxy-pro-menu .oxy-pro-menu-container.oxy-pro-menu-open-container{background-color:#fff}.oxy-pro-menu .oxy-pro-menu-container.oxy-pro-menu-open-container .menu-item a,.oxy-pro-menu .oxy-pro-menu-container.oxy-pro-menu-off-canvas-container .menu-item a{padding-top:px;padding-left:px;padding-right:px;padding-bottom:px}.oxy-pro-menu .oxy-pro-menu-container.oxy-pro-menu-open-container,.oxy-pro-menu .oxy-pro-menu-container.oxy-pro-menu-off-canvas-container{padding-top:px;padding-left:px;padding-right:px;padding-bottom:px}.oxy-pro-menu .oxy-pro-menu-off-canvas-container,.oxy-pro-menu .oxy-pro-menu-open-container{background-color:;background-image:url();overlay-color:;background-size:;background-repeat:;background-attachment:;background-blend-mode:;background-size-width:px;background-size-height:px;background-position:px px}.oxy-pro-menu .oxy-pro-menu-off-canvas-container .oxy-pro-menu-list .menu-item-has-children>a svg,.oxy-pro-menu .oxy-pro-menu-open-container .oxy-pro-menu-list .menu-item-has-children>a svg{font-size:24px}.oxy-pro-menu .oxy-pro-menu-dropdown-links-toggle.oxy-pro-menu-open-container .menu-item-has-children ul,.oxy-pro-menu .oxy-pro-menu-dropdown-links-toggle.oxy-pro-menu-off-canvas-container .menu-item-has-children ul{background-color:rgba(0,0,0,.2);border-top-style:solid}.oxy-pro-menu .oxy-pro-menu-container:not(.oxy-pro-menu-open-container):not(.oxy-pro-menu-off-canvas-container) .oxy-pro-menu-list{flex-direction:row}.oxy-pro-menu .oxy-pro-menu-container .menu-item a{text-align:left;justify-content:flex-start}.oxy-pro-menu .oxy-pro-menu-container.oxy-pro-menu-open-container .menu-item,.oxy-pro-menu .oxy-pro-menu-container.oxy-pro-menu-off-canvas-container .menu-item{align-items:flex-start}.oxy-pro-menu .oxy-pro-menu-off-canvas-container{top:0;bottom:0;right:auto;left:0}.oxy-pro-menu .oxy-pro-menu-container.oxy-pro-menu-open-container .oxy-pro-menu-list .menu-item a,.oxy-pro-menu .oxy-pro-menu-container.oxy-pro-menu-off-canvas-container .oxy-pro-menu-list .menu-item a{text-align:left;justify-content:flex-start}.oxy-shape-divider{width:0;height:0}.oxy_shape_divider svg{width:100%}.ct-section-inner-wrap,.oxy-header-container{max-width:1120px}body{font-family:'Inter'}body{line-height:1.6;font-size:16px;font-weight:400;color:#404040}.oxy-nav-menu-hamburger-line{background-color:#404040}h1,h2,h3,h4,h5,h6{font-family:'Inter';font-size:60px;font-weight:700;line-height:1.2;color:var(--dark-color)}h2,h3,h4,h5,h6{font-size:48px;font-weight:700;line-height:1.2;color:var(--dark-color)}h3,h4,h5,h6{font-size:40px;font-weight:700;line-height:1.2;color:var(--dark-color)}h4,h5,h6{font-size:32px;font-weight:700;line-height:1.2;color:var(--dark-color)}h5,h6{font-size:24px;font-weight:700;line-height:1.2;color:var(--dark-color)}h6{font-size:20px;font-weight:700;line-height:1.2;color:var(--dark-color)}a{color:var(--primary-color);text-decoration:none}a:hover{text-decoration:none}.ct-link-text{text-decoration:}.ct-link{text-decoration:}.ct-link-button{border-radius:3px}.ct-section-inner-wrap{padding-top:75px;padding-right:20px;padding-bottom:75px;padding-left:20px}.ct-new-columns>.ct-div-block{padding-top:20px;padding-right:20px;padding-bottom:20px;padding-left:20px}.oxy-header-container{padding-right:20px;padding-left:20px}@media (max-width:992px){.ct-columns-inner-wrap{display:block !important}.ct-columns-inner-wrap:after{display:table;clear:both;content:""}.ct-column{width:100% !important;margin:0 !important}.ct-columns-inner-wrap{margin:0 !important}}.color-primary{color:var(--primary-color)}.color-paragraph{color:var(--paragraph-color)}.bg{background-color:var(--background-color);text-align:left}.bg .ct-section-inner-wrap{padding-top:76px}.bg:not(.ct-section):not(.oxy-easy-posts),.bg.oxy-easy-posts .oxy-posts,.bg.ct-section .ct-section-inner-wrap{display:flex;flex-direction:column;align-items:center}.h4{font-family:'Inter'}@media (max-width:1120px){.h4{font-size:1.875rem;line-height:1.2}}@media (max-width:991px){.h4{font-size:1.75rem;line-height:1.3}}@media (max-width:767px){.h4{font-size:1.675rem;line-height:1.33}}@media (max-width:479px){.h4{font-size:1.5rem;line-height:1.33}}.text-2xl{font-size:1.5rem;line-height:2rem}.grid{display:-ms-grid;display:grid}.gap-8{grid-gap:2rem;gap:2rem}.col-span-2{-ms-grid-column-span:2;grid-column:span 2/span 2}.grid-cols-4{-ms-grid-columns:(minmax(0,1fr))[4];grid-template-columns:repeat(4,minmax(0,1fr))}.h-full{height:100%}.mb-8{margin-bottom:2rem}.text-left{text-align:left}.text-right{text-align:right}.w-5by6{width:83.333333%}.w-full{width:100%}.rounded{border-radius:.25rem}.items-center:not(.ct-section):not(.oxy-easy-posts),.items-center.oxy-easy-posts .oxy-posts,.items-center.ct-section .ct-section-inner-wrap{align-items:center}@media (max-width:1120px){.xl-text-xl{font-size:1.25rem;line-height:1.75rem}}@media (max-width:991px){.lg-col-span-1{-ms-grid-column-span:1;grid-column:span 1/span 1}}@media (max-width:991px){.lg-col-span-2{-ms-grid-column-span:2;grid-column:span 2/span 2}}@media (max-width:991px){.lg-grid-cols-2{-ms-grid-columns:(minmax(0,1fr))[2];grid-template-columns:repeat(2,minmax(0,1fr))}}@media (max-width:767px){.md-text-lg{font-size:1.125rem;line-height:1.75rem}}@media (max-width:767px){.md-col-span-1{-ms-grid-column-span:1;grid-column:span 1/span 1}}@media (max-width:767px){.md-px-8{padding-left:2rem;padding-right:2rem}}.md-centered{padding-top:0}@media (max-width:767px){.md-centered{text-align:center}.md-centered:not(.ct-section):not(.oxy-easy-posts),.md-centered.oxy-easy-posts .oxy-posts,.md-centered.ct-section .ct-section-inner-wrap{display:flex;flex-direction:unset;align-items:center;align-content:center;justify-content:center}}@media (max-width:767px){.md-vertical:not(.ct-section):not(.oxy-easy-posts),.md-vertical.oxy-easy-posts .oxy-posts,.md-vertical.ct-section .ct-section-inner-wrap{display:flex;flex-direction:column}}@media (max-width:479px){.sm-text-base{font-size:1rem;line-height:1.5rem}}.object-cover{object-fit:cover}.color-dark{color:var(--dark-color);font-size:30px}.btn-primary{font-family:'Inter';border-radius:.25rem;border-top-color:var(--primary-color);border-right-color:var(--primary-color);border-bottom-color:var(--primary-color);border-left-color:var(--primary-color);border-top-width:.125rem;border-right-width:.125rem;border-bottom-width:.125rem;border-left-width:.125rem;border-top-style:solid;border-right-style:solid;border-bottom-style:solid;border-left-style:solid;background-color:var(--primary-color);color:var(--light-color);text-align:left;box-shadow:0px 1px 3px rgba(0,0,0,.2)}.btn-primary:not(.ct-section):not(.oxy-easy-posts),.btn-primary.oxy-easy-posts .oxy-posts,.btn-primary.ct-section .ct-section-inner-wrap{display:flex;flex-direction:row;align-items:center;justify-content:center}.btn-primary-trans{background-image:linear-gradient(#fff,#fff);font-family:'Inter';border-radius:.25rem;border-top-color:var(--border-color);border-right-color:var(--border-color);border-bottom-color:var(--border-color);border-left-color:var(--border-color);border-top-width:.125rem;border-right-width:.125rem;border-bottom-width:.125rem;border-left-width:.125rem;border-top-style:solid;border-right-style:solid;border-bottom-style:solid;border-left-style:solid;color:var(--primary-color);background-color:rgba(0,0,0,0)}.btn-primary-trans:not(.ct-section):not(.oxy-easy-posts),.btn-primary-trans.oxy-easy-posts .oxy-posts,.btn-primary-trans.ct-section .ct-section-inner-wrap{display:flex;flex-direction:row;align-items:center;justify-content:center}.btn-s{padding-top:.5rem;padding-bottom:.5rem;padding-left:1.5rem;padding-right:1.5rem;font-weight:600;font-size:14px}@media (max-width:1120px){.btn-s{padding-left:1.25rem;padding-right:1.25rem}}@media (max-width:767px){.btn-s{padding-left:1.5rem;padding-right:1.5rem}}@media (max-width:479px){.btn-s{padding-left:.5rem;padding-right:.5rem}}.h1{font-family:'Inter'}@media (max-width:1120px){.h1{font-size:3.5rem;line-height:1}}@media (max-width:991px){.h1{font-size:3.25rem;line-height:1}}@media (max-width:767px){.h1{font-size:3rem;line-height:1.1}}@media (max-width:479px){.h1{font-size:2.75rem;line-height:1.1}}.text-sm{font-size:.875rem;line-height:1.25rem}.font-medium{font-weight:500}.grid-cols-2{-ms-grid-columns:(minmax(0,1fr))[2];grid-template-columns:repeat(2,minmax(0,1fr))}@media (max-width:479px){.grid-cols-2:not(.ct-section):not(.oxy-easy-posts),.grid-cols-2.oxy-easy-posts .oxy-posts,.grid-cols-2.ct-section .ct-section-inner-wrap{display:flex;flex-direction:column;justify-content:space-between}}.mb-2{margin-bottom:.5rem}.mr-4{margin-right:1rem}.mb-4{margin-bottom:1rem}.mr-12{margin-right:3rem}.p-4{padding-left:1rem;padding-right:1rem;padding-top:1rem;padding-bottom:1rem}.rounded-sm{border-radius:.125rem}.horizontal:not(.ct-section):not(.oxy-easy-posts),.horizontal.oxy-easy-posts .oxy-posts,.horizontal.ct-section .ct-section-inner-wrap{display:flex;flex-direction:row}@media (max-width:1120px){.xl-mr-8{margin-right:2rem}}@media (max-width:991px){.lg-mr-6{margin-right:1.5rem}}@media (max-width:767px){.md-px-3{padding-left:.75rem;padding-right:.75rem}}@media (max-width:767px){.md-hidden:not(.ct-section):not(.oxy-easy-posts),.md-hidden.oxy-easy-posts .oxy-posts,.md-hidden.ct-section .ct-section-inner-wrap{display:none;flex-direction:unset}}@media (max-width:479px){.sm-mr-4{margin-right:1rem}}@media (max-width:479px){.sm-px-2{padding-left:.5rem;padding-right:.5rem}}.bg-placeholder{background-color:var(--placeholder-color)}.text-xl{font-size:1.25rem;line-height:1.75rem}.font-semibold{font-weight:600}.row-gap-12{grid-row-gap:3rem;row-gap:3rem}.col-span-3{-ms-grid-column-span:3;grid-column:span 3/span 3}.col-span-4{-ms-grid-column-span:4;grid-column:span 4/span 4}.grid-cols-5{-ms-grid-columns:(minmax(0,1fr))[5];grid-template-columns:repeat(5,minmax(0,1fr))}.p-0{padding-top:0;padding-left:0;padding-right:0;padding-bottom:0}.p-8{padding-left:2rem;padding-right:2rem;padding-top:2rem;padding-bottom:2rem}.rounded-lg{border-radius:.5rem}.vertical:not(.ct-section):not(.oxy-easy-posts),.vertical.oxy-easy-posts .oxy-posts,.vertical.ct-section .ct-section-inner-wrap{display:flex;flex-direction:column}@media (max-width:991px){.lg-grid-cols-1{-ms-grid-columns:(minmax(0,1fr))[1];grid-template-columns:repeat(1,minmax(0,1fr))}}@media (max-width:767px){.md-w-2by3{width:66.666667%}}.tabs-8234-tab{opacity:.25}.tabs-8234-tab-active{opacity:1;border-top-color:var(--primary-color);border-right-color:var(--primary-color);border-bottom-color:var(--primary-color);border-left-color:var(--primary-color);border-top-width:2px;border-right-width:2px;border-bottom-width:2px;border-left-width:2px;border-top-style:solid;border-right-style:solid;border-bottom-style:solid;border-left-style:solid}.h5{font-family:'Inter'}@media (max-width:1120px){.h5{font-size:1.5rem;line-height:1.5}}@media (max-width:991px){.h5{font-size:1.375rem;line-height:1.5}}@media (max-width:767px){.h5{font-size:1.25rem;line-height:1.6}}@media (max-width:479px){.h5{font-size:1.25rem;line-height:1.6}}.grid-cols-6{-ms-grid-columns:(minmax(0,1fr))[6];grid-template-columns:repeat(6,minmax(0,1fr))}.mr-2{margin-right:.5rem}.mr-8{margin-right:2rem}@media (max-width:1120px){.xl-w-full{width:100%}}@media (max-width:991px){.lg-grid-cols-3{-ms-grid-columns:(minmax(0,1fr))[3];grid-template-columns:repeat(3,minmax(0,1fr))}}@media (max-width:991px){.lg-my-auto{margin-top:auto;margin-bottom:auto}}@media (max-width:991px){.lg-mb-8{margin-bottom:2rem}}@media (max-width:991px){.lg-horizontal:not(.ct-section):not(.oxy-easy-posts),.lg-horizontal.oxy-easy-posts .oxy-posts,.lg-horizontal.ct-section .ct-section-inner-wrap{display:flex;flex-direction:row}}@media (max-width:991px){.lg-horizontal-wrap:not(.ct-section):not(.oxy-easy-posts),.lg-horizontal-wrap.oxy-easy-posts .oxy-posts,.lg-horizontal-wrap.ct-section .ct-section-inner-wrap{display:flex;flex-direction:row;flex-wrap:wrap}}@media (max-width:991px){.lg-hidden:not(.ct-section):not(.oxy-easy-posts),.lg-hidden.oxy-easy-posts .oxy-posts,.lg-hidden.ct-section .ct-section-inner-wrap{display:none;flex-direction:unset}}@media (max-width:767px){.md-mb-8{margin-bottom:2rem}}.tabs-5173-tab{width:80px;height:80px;opacity:.25}.tabs-5173-tab-active{border-top-color:var(--primary-color);border-right-color:var(--primary-color);border-bottom-color:var(--primary-color);border-left-color:var(--primary-color);border-top-width:2px;border-right-width:2px;border-bottom-width:2px;border-left-width:2px;border-top-style:solid;border-right-style:solid;border-bottom-style:solid;border-left-style:solid;opacity:1}.btn-m{padding-left:2rem;padding-right:2rem;padding-top:.75rem;padding-bottom:.75rem;font-weight:600}@media (max-width:1120px){.btn-m{padding-top:.625rem;padding-bottom:.625rem;padding-left:1.75rem;padding-right:1.75rem}}@media (max-width:767px){.btn-m{padding-top:.75rem;padding-bottom:.75rem;padding-left:2rem;padding-right:2rem}}@media (max-width:479px){.btn-m{padding-top:.625rem;padding-bottom:.625rem;padding-left:1.75rem;padding-right:1.75rem;width:100%}}.row-gap-6{grid-row-gap:1.5rem;row-gap:1.5rem}.grid-cols-1{-ms-grid-columns:(minmax(0,1fr))[1];grid-template-columns:repeat(1,minmax(0,1fr))}@media (max-width:991px){.lg-col-span-3{-ms-grid-column-span:3;grid-column:span 3/span 3}}.h3{font-family:'Inter'}@media (max-width:1120px){.h3{font-size:2.25rem;line-height:1.2}}@media (max-width:991px){.h3{font-size:2rem;line-height:1.2}}@media (max-width:767px){.h3{font-size:1.875rem;line-height:1.2}}@media (max-width:479px){.h3{font-size:1.75rem;line-height:1.3}}.capitalize{text-transform:capitalize}.w-2by3{width:66.666667%}.horizontal-wrap:not(.ct-section):not(.oxy-easy-posts),.horizontal-wrap.oxy-easy-posts .oxy-posts,.horizontal-wrap.ct-section .ct-section-inner-wrap{display:flex;flex-direction:row;flex-wrap:wrap}.lg-w-3by4{padding-bottom:5em}.lg-w-3by4:not(.ct-section):not(.oxy-easy-posts),.lg-w-3by4.oxy-easy-posts .oxy-posts,.lg-w-3by4.ct-section .ct-section-inner-wrap{display:flex;flex-direction:column}@media (max-width:991px){.lg-w-3by4{width:75%}}@media (max-width:767px){.md-mr-0{margin-right:0}}@media (max-width:767px){.md-w-1by2{width:50%}}@media (max-width:767px){.md-w-full{width:100%}}@media (max-width:479px){.sm-w-full{width:100%}}.centered{text-align:center;margin-left:auto;margin-right:auto}.centered:not(.ct-section):not(.oxy-easy-posts),.centered.oxy-easy-posts .oxy-posts,.centered.ct-section .ct-section-inner-wrap{display:flex;flex-direction:column;align-items:center;align-content:center;justify-content:center}@media (max-width:1120px){.xl-text-lg{font-size:1.125rem;line-height:1.75rem}}@media (max-width:991px){.lg-text-base{font-size:1rem;line-height:1.5rem}}.grid-cols-3{-ms-grid-columns:(minmax(0,1fr))[3];grid-template-columns:repeat(3,minmax(0,1fr))}.text-center{text-align:center}.content-between:not(.ct-section):not(.oxy-easy-posts),.content-between.oxy-easy-posts .oxy-posts,.content-between.ct-section .ct-section-inner-wrap{display:flex;align-content:space-between;justify-content:space-between}@media (max-width:991px){.lg-w-full{width:100%}}@media (max-width:479px){.sm-px-8{padding-left:2rem;padding-right:2rem}}.mb-6{margin-bottom:1.5rem}.h2{font-family:'Inter';font-size:24px}@media (max-width:1120px){.h2{font-size:2.75rem;line-height:1.1}}@media (max-width:991px){.h2{font-size:2.5rem;line-height:1.2}}@media (max-width:767px){.h2{font-size:2.25rem;line-height:1.2}}@media (max-width:479px){.h2{font-size:2rem;line-height:1.2}}.post-text{font-family:'Open Sans';line-height:2}.amz-aff-msg{line-height:1}.img-div-about{height:300px;width:200px}.post-exerpt{line-height:2.0}.mobile-menu:not(.ct-section):not(.oxy-easy-posts),.mobile-menu.oxy-easy-posts .oxy-posts,.mobile-menu.ct-section .ct-section-inner-wrap{display:none}@media (max-width:1120px){.mobile-menu:not(.ct-section):not(.oxy-easy-posts),.mobile-menu.oxy-easy-posts .oxy-posts,.mobile-menu.ct-section .ct-section-inner-wrap{display:none}}@media (max-width:991px){.mobile-menu:not(.ct-section):not(.oxy-easy-posts),.mobile-menu.oxy-easy-posts .oxy-posts,.mobile-menu.ct-section .ct-section-inner-wrap{display:none}}@media (max-width:767px){.mobile-menu:not(.ct-section):not(.oxy-easy-posts),.mobile-menu.oxy-easy-posts .oxy-posts,.mobile-menu.ct-section .ct-section-inner-wrap{display:inline-flex}}@media (max-width:479px){.mobile-menu:not(.ct-section):not(.oxy-easy-posts),.mobile-menu.oxy-easy-posts .oxy-posts,.mobile-menu.ct-section .ct-section-inner-wrap{display:block}}.about-us-wrapper{text-align:left;margin-left:10%;margin-right:10%}.about-us-wrapper:not(.ct-section):not(.oxy-easy-posts),.about-us-wrapper.oxy-easy-posts .oxy-posts,.about-us-wrapper.ct-section .ct-section-inner-wrap{display:grid;align-items:flex-start;justify-content:space-between;display:grid !important;justify-items:stretch;align-items:stretch;grid-template-columns:repeat(1,minmax(200px,1fr));grid-column-gap:50px;grid-row-gap:3em}.about-card{background-color:#fff}.grid{display:grid}.gap-2{grid-gap:.5rem;gap:.5rem}.gap-4{grid-gap:1rem;gap:1rem}.gap-6{grid-gap:1.5rem;gap:1.5rem}.gap-8{grid-gap:2rem;gap:2rem}.gap-12{grid-gap:3rem;gap:3rem}.gap-16{grid-gap:4rem;gap:4rem}.gap-24{grid-gap:6rem;gap:6rem}.gap-px{grid-gap:1px;gap:1px}.row-gap-2{grid-row-gap:.5rem;row-gap:.5rem}.row-gap-4{grid-row-gap:1rem;row-gap:1rem}.row-gap-6{grid-row-gap:1.5rem;row-gap:1.5rem}.row-gap-8{grid-row-gap:2rem;row-gap:2rem}.row-gap-12{grid-row-gap:3rem;row-gap:3rem}.grid-flow-row{grid-auto-flow:row}.grid-flow-col{grid-auto-flow:column}.grid-flow-row-dense{grid-auto-flow:row dense}.grid-flow-col-dense{grid-auto-flow:column dense}.col-auto{grid-column:auto}.col-span-1{grid-column:span 1/span 1}.col-span-2{grid-column:span 2/span 2}.col-span-3{grid-column:span 3/span 3}.col-span-4{grid-column:span 4/span 4}.col-span-5{grid-column:span 5/span 5}.col-span-6{grid-column:span 6/span 6}.col-start-1{grid-column-start:1}.col-start-2{grid-column-start:2}.col-start-3{grid-column-start:3}.col-start-4{grid-column-start:4}.col-start-5{grid-column-start:5}.col-start-6{grid-column-start:6}.col-start-7{grid-column-start:7}.col-start-auto{grid-column-start:auto}.col-end-1{grid-column-end:1}.col-end-2{grid-column-end:2}.col-end-3{grid-column-end:3}.col-end-4{grid-column-end:4}.col-end-5{grid-column-end:5}.col-end-6{grid-column-end:6}.col-end-7{grid-column-end:7}.col-end-auto{grid-column-end:auto}.row-auto{grid-row:auto}.row-span-1{grid-row:span 1/span 1}.row-span-2{grid-row:span 2/span 2}.row-span-3{grid-row:span 3/span 3}.row-start-1{grid-row-start:1}.row-start-2{grid-row-start:2}.row-start-3{grid-row-start:3}.row-start-4{grid-row-start:4}.row-start-auto{grid-row-start:auto}.row-end-1{grid-row-end:1}.row-end-2{grid-row-end:2}.row-end-3{grid-row-end:3}.row-end-4{grid-row-end:4}.row-end-auto{grid-row-end:auto}.grid-cols-1{grid-template-columns:repeat(1,minmax(0,1fr))}.grid-cols-2{grid-template-columns:repeat(2,minmax(0,1fr))}.grid-cols-3{grid-template-columns:repeat(3,minmax(0,1fr))}.grid-cols-4{grid-template-columns:repeat(4,minmax(0,1fr))}.grid-cols-5{grid-template-columns:repeat(5,minmax(0,1fr))}.grid-cols-6{grid-template-columns:repeat(6,minmax(0,1fr))}.grid-cols-none{grid-template-columns:none}.grid-rows-1{grid-template-rows:repeat(1,minmax(0,1fr))}.grid-rows-2{grid-template-rows:repeat(2,minmax(0,1fr))}.grid-rows-3{grid-template-rows:repeat(3,minmax(0,1fr))}.grid-rows-none{grid-template-rows:none}.transform{--transform-translate-x:0;--transform-translate-y:0;--transform-rotate:0;--transform-skew-x:0;--transform-skew-y:0;--transform-scale-x:1;--transform-scale-y:1;transform:translateX(var(--transform-translate-x)) translateY(var(--transform-translate-y)) rotate(var(--transform-rotate)) skewX(var(--transform-skew-x)) skewY(var(--transform-skew-y)) scaleX(var(--transform-scale-x)) scaleY(var(--transform-scale-y))}.transform-none{transform:none}.cursor-pointer{cursor:pointer}.animate-none{animation:none}.animate-spin{animation:spin 1s linear infinite}@keyframes spin{from{transform:rotate(0)}to{transform:rotate(360deg)}}.animate-ping{animation:ping 1s cubic-bezier(0,0,.2,1) infinite}@keyframes ping{0%{transform:scale(1) opacity:1}100%,75%{transform:scale(2) opacity:0}}.animate-pulse{animation:pulse 2s cubic-bezier(.4,0,.6,1) infinite}@keyframes pulse{0%,100%{opacity:1}50%{opacity:.5}}.animate-bounce{animation:bounce 1s infinite}@keyframes bounce{0%,100%{transform:translateY(-25%) animationTimingFunction:cubic-bezier(.8,0,1,1)}50%{transform:translateY(0) animationTimingFunction:cubic-bezier(0,0,.2,1)}}@media screen and (max-width:1119px){.xl-col-auto{grid-column:auto}.xl-col-span-1{grid-column:span 1/span 1}.xl-col-span-2{grid-column:span 2/span 2}.xl-col-span-3{grid-column:span 3/span 3}.xl-col-span-4{grid-column:span 4/span 4}.xl-col-span-5{grid-column:span 5/span 5}.xl-col-start-1{grid-column-start:1}.xl-col-start-2{grid-column-start:2}.xl-col-start-3{grid-column-start:3}.xl-col-start-4{grid-column-start:4}.xl-col-start-5{grid-column-start:5}.xl-col-start-6{grid-column-start:6}.xl-col-start-auto{grid-column-start:auto}.xl-col-end-1{grid-column-end:1}.xl-col-end-2{grid-column-end:2}.xl-col-end-3{grid-column-end:3}.xl-col-end-4{grid-column-end:4}.xl-col-end-5{grid-column-end:5}.xl-col-end-6{grid-column-end:6}.xl-col-end-auto{grid-column-end:auto}.xl-grid-cols-1{grid-template-columns:repeat(1,minmax(0,1fr))}.xl-grid-cols-2{grid-template-columns:repeat(2,minmax(0,1fr))}.xl-grid-cols-3{grid-template-columns:repeat(3,minmax(0,1fr))}.xl-grid-cols-4{grid-template-columns:repeat(4,minmax(0,1fr))}.xl-grid-cols-5{grid-template-columns:repeat(5,minmax(0,1fr))}.xl-grid-cols-none{grid-template-columns:none}.xl-gap-2{grid-gap:.5rem;gap:.5rem}.xl-gap-4{grid-gap:1rem;gap:1rem}.xl-gap-6{grid-gap:1.5rem;gap:1.5rem}.xl-gap-8{grid-gap:2rem;gap:2rem}.xl-gap-12{grid-gap:3rem;gap:3rem}.xl-row-gap-2{grid-gap:.5rem;gap:.5rem}.xl-row-gap-4{grid-gap:1rem;gap:1rem}.xl-row-gap-6{grid-gap:1.5rem;gap:1.5rem}.xl-row-gap-8{grid-gap:2rem;gap:2rem}}@media screen and (max-width:991px){.lg-col-auto{grid-column:auto}.lg-col-span-1{grid-column:span 1/span 1}.lg-col-span-2{grid-column:span 2/span 2}.lg-col-span-3{grid-column:span 3/span 3}.lg-col-span-4{grid-column:span 4/span 4}.lg-col-start-1{grid-column-start:1}.lg-col-start-2{grid-column-start:2}.lg-col-start-3{grid-column-start:3}.lg-col-start-4{grid-column-start:4}.lg-col-start-5{grid-column-start:5}.lg-col-start-auto{grid-column-start:auto}.lg-col-end-1{grid-column-end:1}.lg-col-end-2{grid-column-end:2}.lg-col-end-3{grid-column-end:3}.lg-col-end-4{grid-column-end:4}.lg-col-end-5{grid-column-end:5}.lg-col-end-auto{grid-column-end:auto}.lg-grid-cols-1{grid-template-columns:repeat(1,minmax(0,1fr))}.lg-grid-cols-2{grid-template-columns:repeat(2,minmax(0,1fr))}.lg-grid-cols-3{grid-template-columns:repeat(3,minmax(0,1fr))}.lg-grid-cols-4{grid-template-columns:repeat(4,minmax(0,1fr))}.lg-grid-cols-none{grid-template-columns:none}.lg-gap-2{grid-gap:.5rem;gap:.5rem}.lg-gap-4{grid-gap:1rem;gap:1rem}.lg-gap-6{grid-gap:1.5rem;gap:1.5rem}.lg-gap-8{grid-gap:2rem;gap:2rem}.lg-gap-12{grid-gap:3rem;gap:3rem}.lg-row-gap-2{grid-gap:.5rem;gap:.5rem}.lg-row-gap-4{grid-gap:1rem;gap:1rem}.lg-row-gap-6{grid-gap:1.5rem;gap:1.5rem}.lg-row-gap-8{grid-gap:2rem;gap:2rem}}@media screen and (max-width:767px){.md-col-auto{grid-column:auto}.md-col-span-1{grid-column:span 1/span 1}.md-col-span-2{grid-column:span 2/span 2}.md-col-span-3{grid-column:span 3/span 3}.md-col-start-1{grid-column-start:1}.md-col-start-2{grid-column-start:2}.md-col-start-3{grid-column-start:3}.md-col-start-4{grid-column-start:4}.md-col-start-auto{grid-column-start:auto}.md-col-end-1{grid-column-end:1}.md-col-end-2{grid-column-end:2}.md-col-end-3{grid-column-end:3}.md-col-end-4{grid-column-end:4}.md-col-end-auto{grid-column-end:auto}.md-grid-cols-1{grid-template-columns:repeat(1,minmax(0,1fr))}.md-grid-cols-2{grid-template-columns:repeat(2,minmax(0,1fr))}.md-grid-cols-3{grid-template-columns:repeat(3,minmax(0,1fr))}.md-grid-cols-none{grid-template-columns:none}.md-gap-2{grid-gap:.5rem;gap:.5rem}.md-gap-4{grid-gap:1rem;gap:1rem}.md-gap-6{grid-gap:1.5rem;gap:1.5rem}.md-gap-8{grid-gap:2rem;gap:2rem}.md-row-gap-2{grid-gap:.5rem;gap:.5rem}.md-row-gap-4{grid-gap:1rem;gap:1rem}.md-row-gap-6{grid-gap:1.5rem;gap:1.5rem}}@media screen and (max-width:479px){.sm-col-auto{grid-column:auto}.sm-col-span-1{grid-column:span 1/span 1}.sm-col-span-2{grid-column:span 2/span 2}.sm-col-start-1{grid-column-start:1}.sm-col-start-2{grid-column-start:2}.sm-col-start-3{grid-column-start:3}.sm-col-start-auto{grid-column-start:auto}.sm-col-end-1{grid-column-end:1}.sm-col-end-2{grid-column-end:2}.sm-col-end-3{grid-column-end:3}.sm-col-end-auto{grid-column-end:auto}.sm-grid-cols-1{grid-template-columns:repeat(1,minmax(0,1fr))}.sm-grid-cols-2{grid-template-columns:repeat(2,minmax(0,1fr))}.sm-grid-cols-none{grid-template-columns:none}.sm-gap-2{grid-gap:.5rem;gap:.5rem}.sm-gap-4{grid-gap:1rem;gap:1rem}.sm-gap-6{grid-gap:1.5rem;gap:1.5rem}.sm-row-gap-2{grid-gap:.5rem;gap:.5rem}.sm-row-gap-4{grid-gap:1rem;gap:1rem}}html{font-size:16px!important}.oxy-stock-content-styles img{height:auto}h2{font-size:28px}body,button,input,optgroup,select,textarea,h1,h2,h3,h4,h5,h6{font-family:"Open Sans";font-weight:400;font-style:normal}h1,h2,h3,h4,h5,h6{color:var(--brand-color);font-family:Helvetica,Arial,sans-serif;margin:0 0 20px;font-weight:700;line-height:1.2}p{margin-bottom:20px}.amz-aff-msg{font-size:15px;color:#1f6fb1} @keyframes ldio-ywsbuwpoim{0%{opacity:1}50%{opacity:.5}100%{opacity:1}}.ldio-ywsbuwpoim div{position:absolute;width:10px;height:40px;top:30px;animation:ldio-ywsbuwpoim 1s cubic-bezier(.5,0,.5,1) infinite}.ldio-ywsbuwpoim div:nth-child(1){transform:translate(15px,0);background:#b3b3b3;animation-delay:-.6s}.ldio-ywsbuwpoim div:nth-child(2){transform:translate(35px,0);background:#5f5d73;animation-delay:-.4s}.ldio-ywsbuwpoim div:nth-child(3){transform:translate(55px,0);background:#29293d;animation-delay:-.2s}.ldio-ywsbuwpoim div:nth-child(4){transform:translate(75px,0);background:#4747eb;animation-delay:-1s}.loadingio-spinner-bars-nhpis056ogg{width:200px;height:200px;display:inline-block;overflow:hidden;background:#fff}.ldio-ywsbuwpoim{width:100%;height:100%;position:relative;transform:translateZ(0) scale(1);backface-visibility:hidden;transform-origin:0 0}.ldio-ywsbuwpoim div{box-sizing:content-box}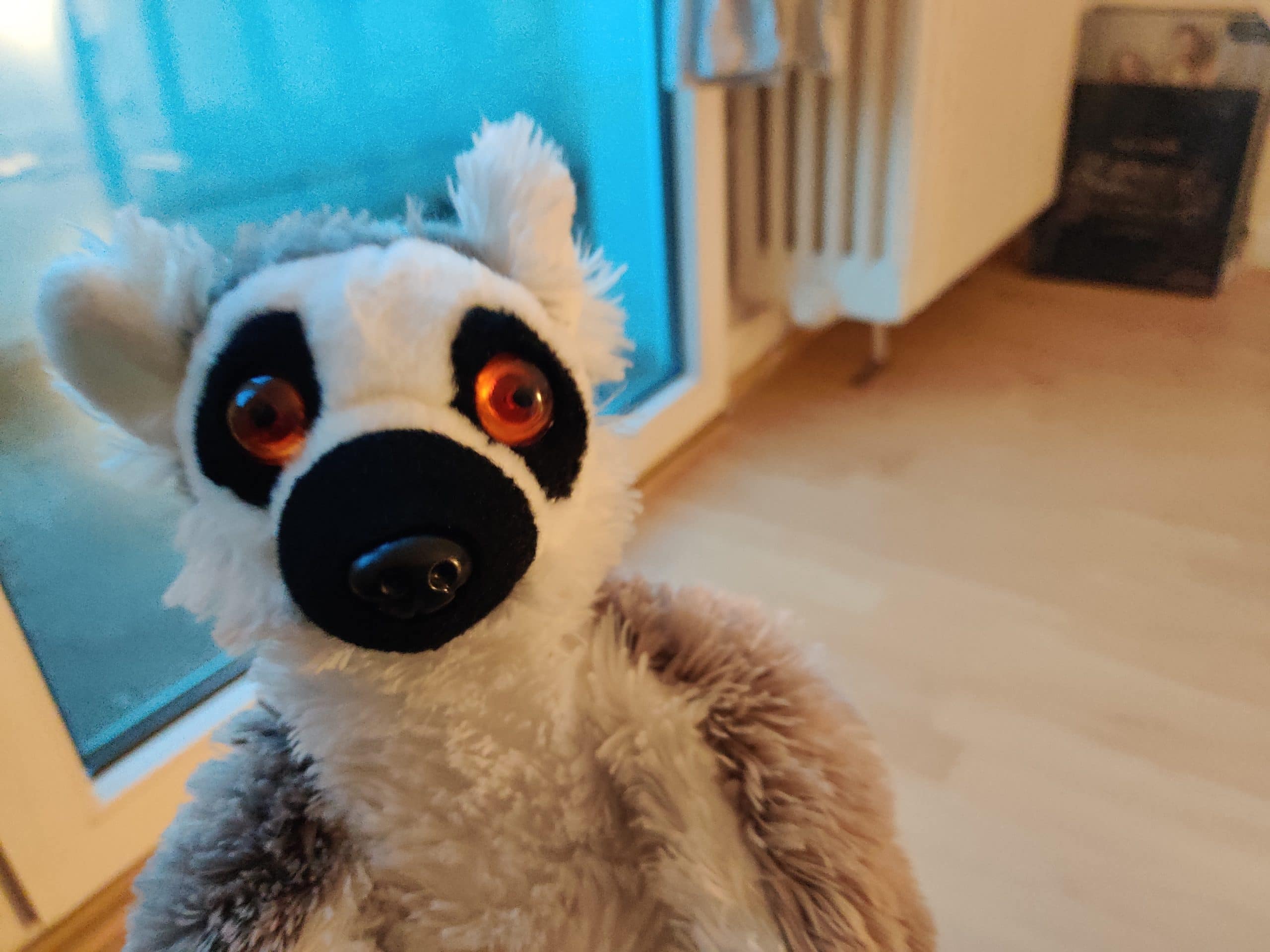 Kendrick's Bananas

Are you looking for delicious fresh bananas? Look no further. My bananas are the best bananas! Your lemur will not be able to resist the delicious bananas! Want to buy some bananas?

Enter your info below and I'll make sure to send you your first banana for free!
BANANA DELICIOUS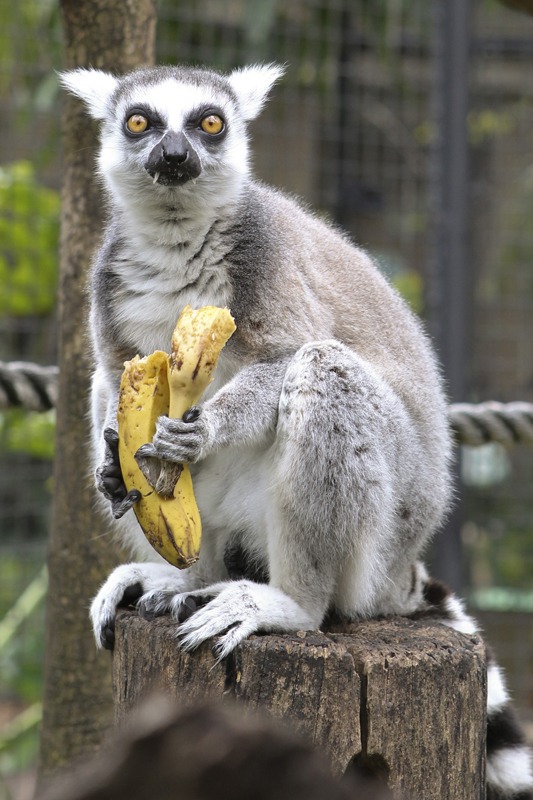 "BANANA BA BA NANANANANA BA"

Lester Lemur